Sarah Brightman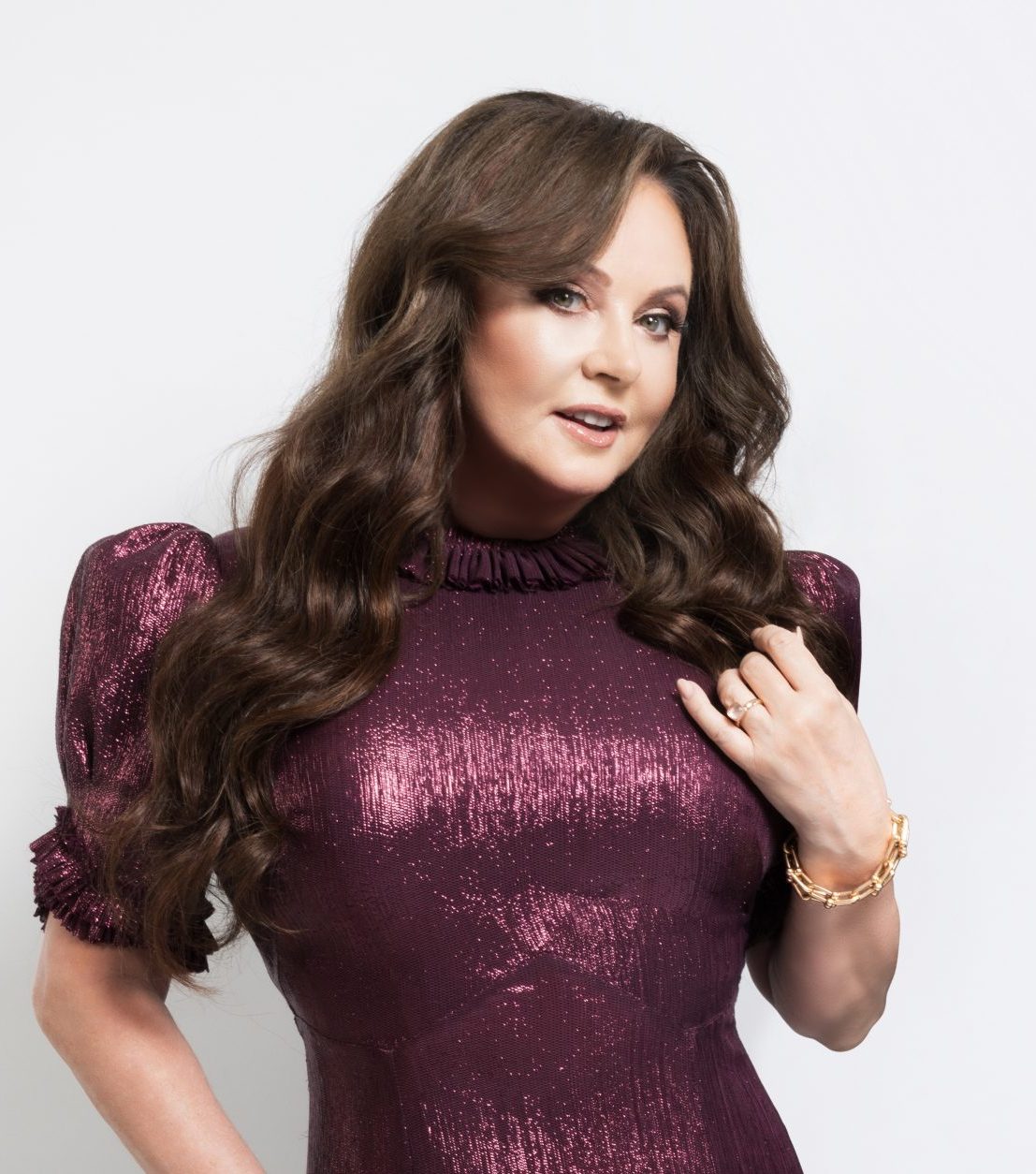 WHO | HONOREE Sarah Brightman                 
EMCEE Lupita Sanchez Cornejo, Chair of the Hollywood Chamber of Commerce
GUEST SPEAKERS  Kristin Chenoweth, Emilie Kouatchou and Anthony Van Laast
WHAT  Dedication of the 2,736th star on the Hollywood Walk of Fame
WHEN  Thursday, October 6, 2022, at 11:30 AM PT
WHERE  6243 Hollywood Boulevard, Hollywood, CA 90028
WATCH LIVE  The event will be streamed live exclusively at walkoffame.com 
Global recording artist, Sarah Brightman was honored today with the 2,736th star on the Hollywood Walk of Fame. The star is   located at 6243 Hollywood Boulevard in front of The Pantages Theatre. Brightman was awarded her star in the category of Live Theatre/Live Performance.
The Hollywood Chamber of Commerce has proudly hosted the globally iconic Hollywood Walk of Fame since 1960. The Chamber exists to transform business and improve lives. Through the Walk of Fame, the Chamber celebrates the business that transforms us all – the business of entertainment.  Entertainment is a unique blend of art and enterprise: elevating and inspiring us all.
ABOUT OUR HONOREE
"British import and singing superstar Sarah Brightman has the voice of an angel" stated Ana Martinez, Producer of the Hollywood Walk of Fame. "She has been entertaining the world with her unique voice for many years and we are thrilled to add her name to our iconic Hollywood Walk of Fame." In celebration of an amazing career in theatre, we thought it would be fitting to place Sarah's star in front of another icon, Hollywood's Pantages Theatre," added Martinez.
Joining emcee Lupita Sanchez Cornejo for the star unveiling were  Emilie Kouatchou and Anthony Van Laast and Walk of Famer Kristin Chenowith.
International singing superstar, Sarah Brightman is the world's biggest-selling Soprano. She pioneered the classical crossover music movement and is famed for possessing a vocal range of over 3 octaves. Sarah is the only artist to have simultaneously
topped the Billboard dance and classical music charts. Her voice has rung out from theatres, arenas, cathedrals, world heritage centers and Olympic stadiums, bringing to life some of the world's most beautiful music. Sarah's work transcends any specific musical genre, synthesizing many influences and inspirations into a unique sound and vision. Today, she remains among the world's most prominent performers, with global sales of 30 million units having received more than 180 gold and platinum awards in over 40 countries.
Born and raised in Berkhamsted, England, Sarah began singing and dancing at the age of three.  She began her career as a member of the television dance troupe, Hot Gossip and released several successful disco hit singles as a solo performer. In 1981 Sarah made her West End musical theatre debut in Cats and met composer Andrew Lloyd Webber. She went on to star in several Broadway musicals, including the world-renowned The Phantom of the Opera on both West End and Broadway stages which is celebrating its 35th anniversary and where she originated the role of Christine Daaé. In 1987, the Original London Cast Album of the musical was released in CD format and sold over 40 million copies worldwide, making it the biggest-selling cast album of all time. After many successful years on the musical stage Brightman resumed her solo recording career, releasing over 15 solo albums, many debuting at #1 on the Classical and Crossover Billboard charts and all supported by extensive and lavish world tours.
Sarah has been invited to perform at high-profile prestigious events around the world including the 2007 Concert for Diana and The Kennedy Center Honors. Sarah is the first artist to have been invited to perform the theme song at the Olympic Games on two occasions. The first was at the 1992 Barcelona Olympic Games where she sang "Amigos Para Siempre" with the Spanish tenor Jose Carreras with an estimated global audience of a billion people. Sixteen years later in Beijing, this time with Chinese singer Liu Huan, Sarah performed the song "You and Me" to an estimated 4 billion people worldwide.
Driven by passion and purpose, and a willingness to push limits as an artist Sarah, continues to grow and expand her career to this day.  In 2012, she accepted the UNESCO nomination to be an "Artist for Peace" Ambassador and actively engaged in UNESCO World Heritage Centre endeavors. In 2020, she renewed her commitment with UNESCO and continues to promote awareness on the Organization's action and programmes, in particular its action in favour of culture, heritage and to achieve sustainable tourism.
In addition to Sarah's role as a Challenger Learning Center Advisory Board Member (2013), a Virgin Unite youth STEM scholarship benefactor (2012-2016), Brightman continues to advocate to advance education and empower the role of girls and women in science and technology to help close the gender gap in the STEM (Science, Technology, Engineering and Mathematics) fields.  In July 2015, the inaugural Andrew Lloyd Webber Foundation Sarah Brightman Music Scholarships were also awarded to their first recipients. The scholarships will support students in their postgraduate studies at the Royal Northern College of Music on the two-year Master of Music Programme.
Sarah has also been recognized for her outstanding contribution to music and theatre with an Honorary Doctor of Arts (Hon DArt), in addition to being bestowed the prestigious Italian decoration 'Cavaliere' in the Ordine al Merito della Repubblica Italiana, by the Consul General of Italy, Francesco Genuardi.
During the 2021 holiday season, Sarah took her unforgettable Christmas spectacle "A Christmas Symphony" on the road for the very first time and received rave reviews from both critics and fans alike. Together with orchestra and choir, Sarah engaged in a US tour which began on November 26th and ended in New Orleans, LA on December 21st, 2021. Now an annual tradition, this incredible holiday tour will travel international to Japan and SEA in November/December of 2022.
On October 12, 14th and 15th of 2022, Sarah will entertain her "first exclusive Las Vegas engagement" at The Venetian Resort. With this being her ONLY U.S. date of the year, fans can travel from around the world to be enchanted by "A Starlight Symphony…An Evening with Sarah Brightman." This beautiful new show will feature Sarah performing many of her greatest hits with orchestra, choir and special guest Japanese composer Yoshiki, alongside other guest performers. Following the engagement, "A Starlight Symphony" will travel to Mexico for several concert dates including Mexico City.