Salt-N-Pepa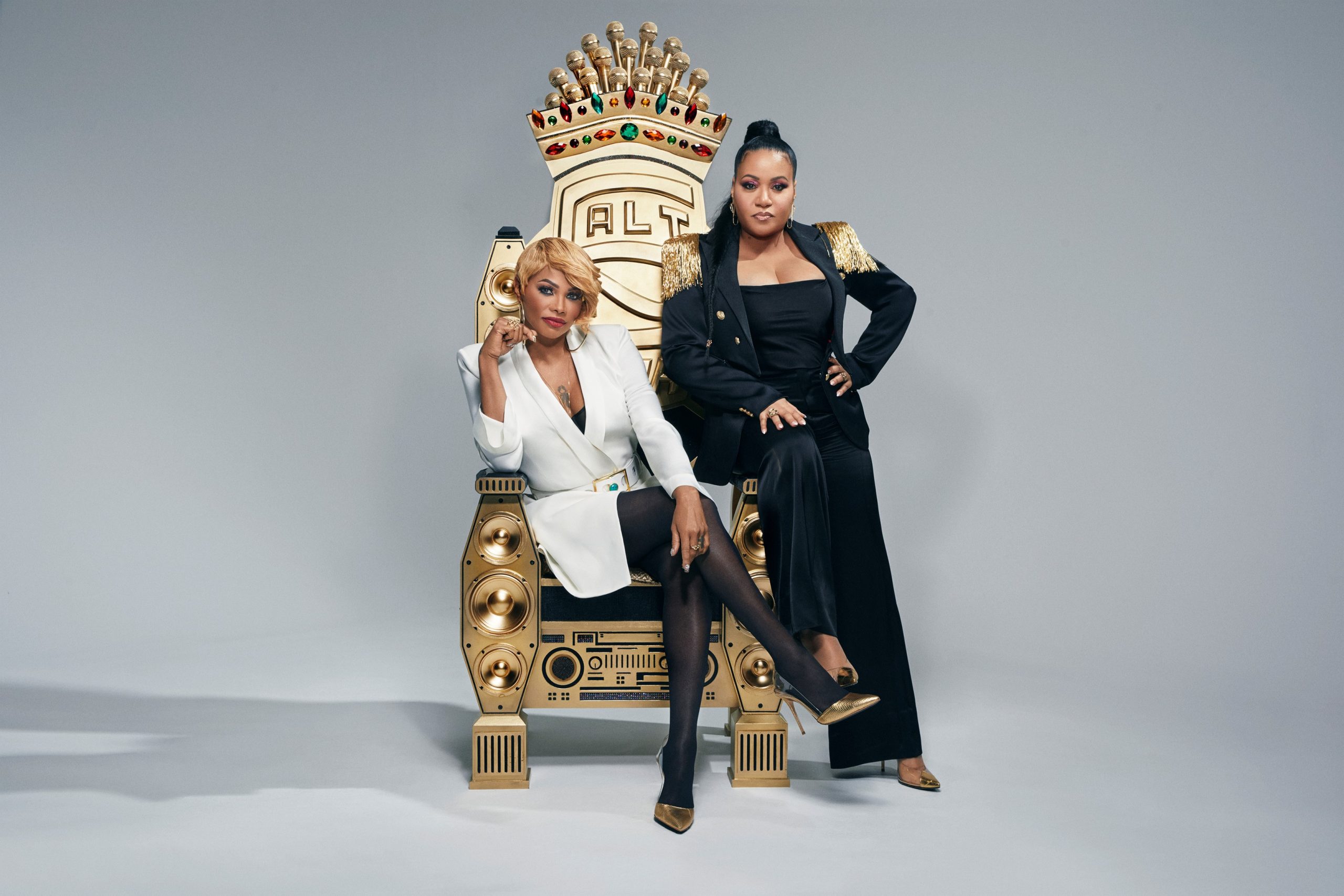 WHO | HONOREE Salt-N-Pepa
EMCEE Lupita Sanchez Cornejo, Chair of the Hollywood Chamber of Commerce
GUEST SPEAKERS MC Lyte and Roxanne Shante
WHAT Dedication of the 2,738th star on the Hollywood Walk of Fame
WHEN Friday, November 4, at 11:30 a.m. PT
WHERE 6212 Hollywood Boulevard, adjacent to Amoeba Music
WATCH LIVE The event will be streamed live exclusively at walkoffame.com
On Friday, November 4, 2023. Salt-N-Pepa were honored with the 2,738th star on the Hollywood Walk of Fame in the category of Recording. The star is located at 6212 Hollywood Boulevard adjacent to Amoeba Music.
The Hollywood Chamber of Commerce has proudly hosted the globally iconic Hollywood Walk of Fame since 1960. The Chamber exists to transform business and improve lives. Through the Walk of Fame, the Chamber celebrates the business that transforms us all – the business of entertainment. Entertainment is a unique blend of art and enterprise; elevating and inspiring us all.
ABOUT OUR HONOREES
"This upcoming star ceremony honoring Hip-Hop pioneers Salt-N-Pepa will honor the amazing 80s music we all love and so many grew up with!" stated Walk of Fame Producer Ana Martinez. "We're placing these ladies of Hip Hop royalty adjacent to Amoeba Music and right next to the Walk of Fame star of another Queen of Hip Hop, Missy Elliott!" she added.
Joining emcee Lupita Sanchez Cornejo for the star unveiling were MC Lyte and Roxanne Shante. A special guest appearance was made by DJ Spinderella who also posed for photos with Salt-N-Pepa. Spin also received a replica plaque for her work in the group when it was first founded.
The duo of Cheryl "Salt" James and Sandra "Pepa" Denton have pushed it real good as a trailblazing duo that changed the face of music for women in hip-hop. Known as the First Ladies of Hip-Hop, Salt-n-Pepa were credited for bringing fun, fashion, and femininity to hip hop; their unique and authentic style made them relatable. Salt-n-Pepa grew up in different boroughs in New York City. Pepa, who was born in Jamaica, lived in St. Alban, Queens, while Salt resided in Bushwick, Brooklyn.
Their musical bond began to take shape when they met as students at Queensborough Community College in Bayside, Queens, where they created a diss track that became a local hit. Soon after Deidra "Spinderella" Roper joined the duo as their official DJ. Raised in Brooklyn, NY and only 16 at the time. Spinderella is considered the most celebrated and iconic female DJ in Hip-Hop.
With a new name and new buzz, Salt-N-Pepa landed a deal to make 1986's Hot, Cool & Vicious, their debut LP that more than lived up to that spicy title. Propelled by "Push It," their breakout hit on the pop charts, the album went platinum. Salt-N-Pepa proved that they were more than just the flavor of the moment with 1988's A Salt with a Deadly Pepa, which is certified platinum.
The ladies really began to shake things up lyrically on their third album, 1990's Blacks' Magic. Their music had a message, with empowering anthems like "Expression," "Independent" and "Let's Talk About Sex." Now they were speaking for—and to—women in a way that was bigger than a dope beat and a fly flow. Salt-N-Pepa only got bigger with 1993's Very Necessary, which true to its title, proved to be an essential album. Boasting two Top 5 hits— "Shoop" and "Whatta Man", a killer collaboration with En Vogue — the LP went platinum five times over. But it was "None of Your Business" that won them Grammy gold, for Best Rap Performance by a Duo or Group, in 1995.
Now the pioneering ladies are living legends who get to see their legacy playing out while they're very much still making moves. And what a lofty list of accomplishments Salt-N-Pepa has had. They became the first female rap act to have an album go gold and then platinum. They became, along with Queen Latifah, the first female MCs to win a Grammy. They have become international superstars, taking hip-hop from Russia to Australia. And they still have the best-selling album of all time by any female rap artists: their 1993 blockbuster Very Necessary.
For philanthropy, Salt supports Rock The Bells and Pep supports St. Jude.