HOLLYWOOD CHAMBER OF COMMERCE TO HONOR SALMA HAYEK PINAULT WITH STAR ON THE HOLLYWOOD WALK OF FAME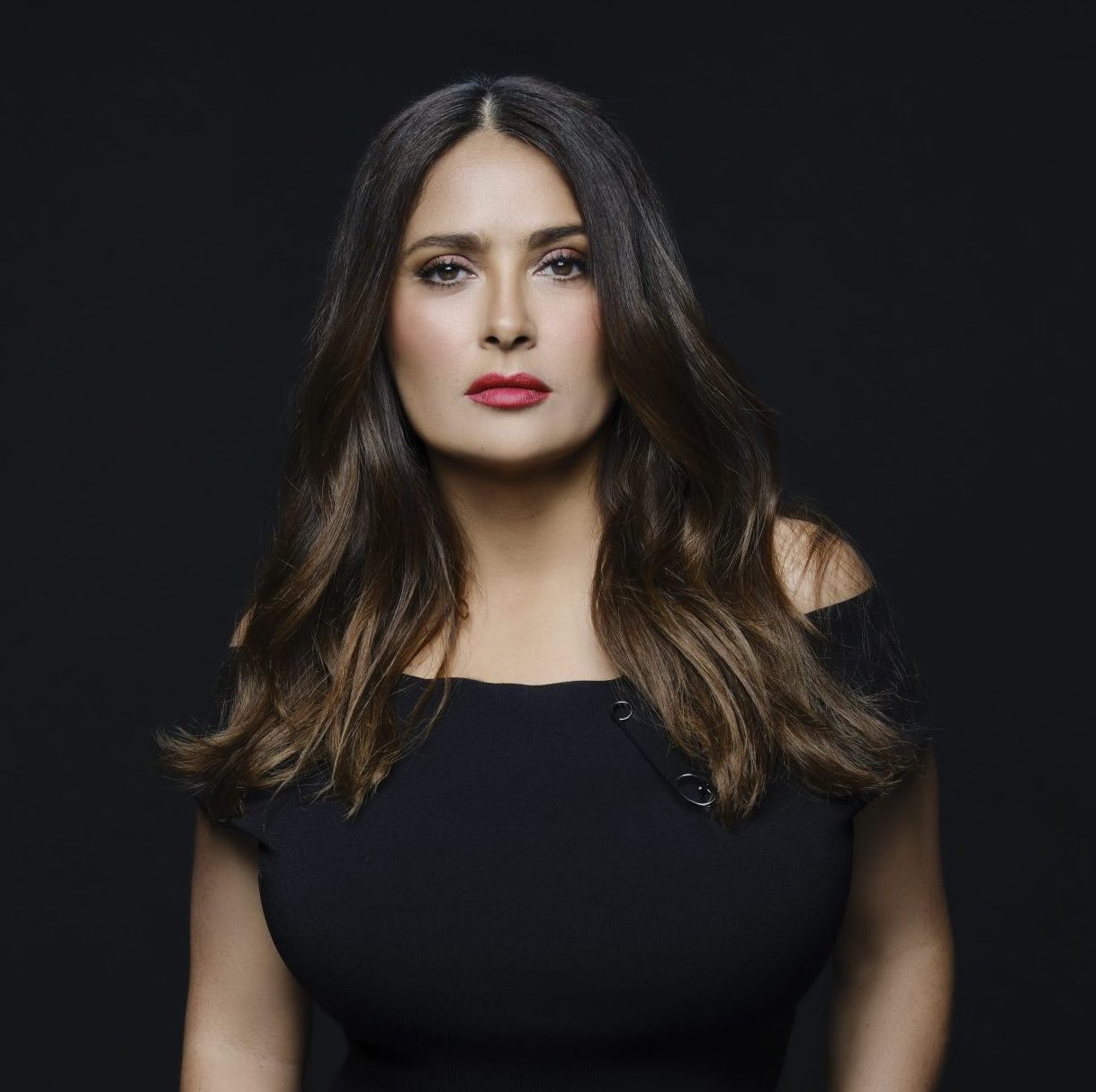 WHO:     Honoree: Salma Hayek PinaultEmcees: Hollywood Chamber of Commerce Chair of the Board Nicole Mihalka with Chamber Vice Chair Lupita Sanchez-CornejoSpeakers: Actor Adam Sandler and Academy Award winning Director Chloe Zhao
WHAT:       Dedication of the 2,709th Star on the Hollywood Walk of Fame in the Category of Motion PicturesWHERE:   6901  Hollywood Boulevard in front of the Chinese Theatre Box OfficeWHEN:     Friday, November 19, 2021 at 6:00 PM PST  
The Hollywood Chamber of Commerce will honor actress Salma Hayek Pinault, with the 2,709
th
star on the Hollywood Walk of Fame on Friday, November 19, 2021 at
6:00 PM PST
. The star will be dedicated in the category of Motion Pictures in front of the legendary Chinese Theatre Box Office, located at 6901 Hollywood Boulevard.
"Salma Hayek Pinault is hailed as one of the entertainment world's most respected and sought-after actresses.  It is our pleasure to honor this talented actress with her star on the Hollywood Walk of Fame," stated Ana Martinez, Walk of Fame Producer.
Joining emcees Hollywood Chamber Chair of the Board Nicole Mihalka and Vice Chair Lupita Sanchez-Cornejo to unveil the star will be Actor Adam Sandler and
Marvel's Eternals
Academy Award winning Director Chloe Zhao.
The Hollywood Chamber of Commerce, which administers the popular star ceremonies, encourages people who are unable to attend and fans around the world to watch the event exclusively on 
www.walkoffame.com
.
Salma Hayek Pinault is an Academy Award nominated actress and Emmy winning director known also for her work as a producer and her advocacy for the rights of women and immigrants.
Originally from Coatzacoalcos, Mexico, Hayek Pinault began her career as an actress in Mexican telenovelas. Her first feature film was an adaptation of
Midaq Alley,
based on the novel by Nobel laureate Naguib Mahfouz. That same year she broke into the US film market with Robert Rodriguez's
Desperado
, thus beginning a series of artistic collaborations with both Rodriguez and Antonio Banderas, including the films
From Dusk Til Dawn, Once Upon a Time in Mexico,
and the Oscar-nominated
Puss in Boots
.
Hayek Pinault's filmography spans multiple genres in both film and television. She has starred in both critical and commercial successes such
Wild Wild West, Dogma, Grown Ups,
Tale of Tales,Beatriz at Dinner
and
House of Gucci
(which will be released on November 24) which earned her an Independent Spirit award nomination. Her range as an actor is evident in roles as diverse as Ajax in Chloe Zhao's superhero movie
Marvel's Eternals
(released on November 5
)
and Elsa Pedrera in NBC's Emmy-winning
30 Rock
.
In the early aughts Hayek Pinault both starred in and produced
Frida
, the definitive biopic of renowned Mexican artist Frida Kahlo. With her production company Ventanarosa, Hayek Pinault secured an all-star cast, acclaimed theater director Julie Taymor, and permission to film in Kahlo's former studio.
Frida
received a total of six Academy Award nominations. She received Best Actress nominations for the Academy Award, BAFTA, Golden Globe award, and Screen Actors Guild, and was honored with Germany's prestigious Golden Camera.
Since its inception, Ventanarosa has been committed to telling the stories of Latino people, focusing specifically on the lives of women. In addition to
Frida
, Hayek Pinault produced
ABC's acclaimed comedy,
Ugly Betty
, which earned her an Emmy nomination for "Outstanding Guest Actress". She was nominated for a Broadcast Film Critics Association Award for her role in Showtime's
In The Time Of The Butterflies,
which she also co-produced. Other projects include the Netflix series
Monarca
and Showtime's
The Maldonaldo Miracle
– her directorial debut – for which she won a Best Director Emmy.
Throughout her life, Hayek Pinault has consistently championed the rights of women, children, and immigrants. After lobbying Congress to extend the Violence Against Women Act, she and her husband Francois-Henri Pinault founded The Kering Foundation, which leads initiatives aimed at liberating women around the world from sexual, physical and emotional abuse. Hayek Pinault later partnered with Gucci to create Chime For Change: a program advancing education, health and justice of girls. Chime for Change recently launched the
#StandWithWomen
campaign to combat domestic violence against women during the coronavirus lockdown. In 2015, she visited Syrian refugee camps in Lebanon alongside UNICEF and mounted the "Chime for Education" campaign to raise money to educate refugee children. In 2017, Hayek Pinault spearheaded fundraising efforts for earthquake victims in Mexico and helped raise nearly a million dollars for UNICEF. During the disaster-relief effort, she also partnered with the Pepsico Foundation and Habitat for Humanity to deliver 180 houses for displaced victims of the earthquake. Hayek Pinault remains actively engaged in a range of pressing social justice issues and is a longtime supporter of multiple leading nonprofit organizations including Girl Effect and Fondo Semilla.