NIPSEY HUSSLE TO BE HONORED POSTHUMOUSLY WITH STAR ON THE WALK OF FAME ON HIS BIRTHDAY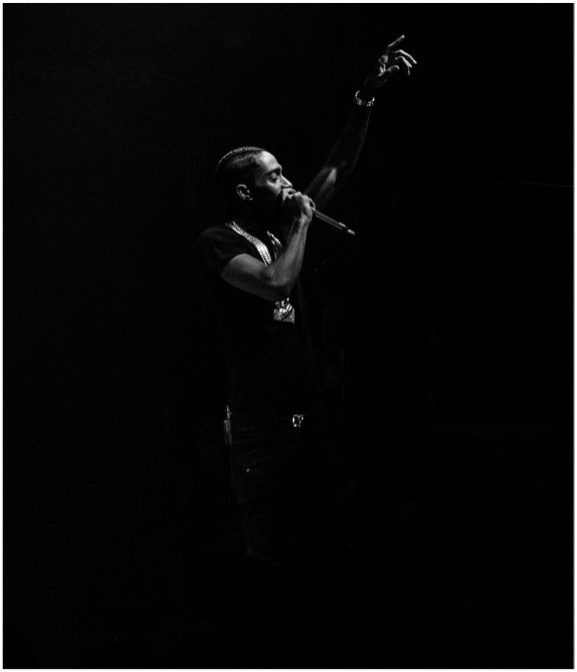 WHO | HONOREE
Nipsey Hussle
EMCEE
Lupita Sanchez Cornejo, Chairman of the Hollywood Chamber of Commerce
GUEST SPEAKERS
Lauren London, Samantha Smith and accepting on behalf of the family will be Margaret Boutte
WHAT
Dedication of the 2,729
th
star on the Hollywood Walk of Fame
WHEN  
Monday, August 15, 2022, at 10:00 AM PT
WHERE
6212 Hollywood Boulevard, Hollywood, CA 90028 in front of Amoeba Music
WATCH LIVE
The event will be streamed live exclusively at www.walkoffame.com
Rapper Nipsey Hussle will be honored posthumously with the 2,729
th
star on the   Hollywood Walk of Fame at 6212 Hollywood Boulevard. Hussle will be honored with a posthumous star in the category of Recording.
The Hollywood Chamber of Commerce has proudly hosted the globally iconic Hollywood Walk of Fame since 1960. The Chamber exists to transform business and improve lives. Through the Walk of Fame, the Chamber celebrates the business that transforms us all – the business of entertainment.  Entertainment is a unique blend of art and enterprise: elevating and inspiring us all.
 ABOUT OUR HONOREE
"Nipsy Hussle was more than just a creative genius, he was committed to helping his community through savvy business moves and charitable contributions. We're honored to unveil his star on what would have been his 37
th
birthday" stated Ana Martinez, Producer of the Hollywood Walk of Fame.
Ermias "Nipsey Hussle" Asghedom was a recording artist, activist, and entrepreneur.
In 2010 Hussle founded his record label, All Money In, and made an epochal debut with its very first release, The Marathon. Hussle's fifth mixtape, the follow-up to his introductory trilogy Bullets Ain't Got No Name, was deemed one of XXL's "100 Best Mixtapes of 2010." In 2011 Hussle released The Marathon Continues and 2013's Crenshaw. The latter morphed into a media sensation when 1000 1st-edition cassettes priced at $100 each sold out in less than 24 hrs at an All Money In pop-up on Fairfax Ave. Jay-Z purchased 100 copies of his own. A year later, Hussle embarked on the Crenshaw Tour before releasing Mailbox Money. This time, the budding entrepreneur offered a limited-edition run of 100 physical copies priced at $1000 each and sold out. After creating a weekly #MarathonMonday series, Hussle released the 17-track Slauson Boy 2 in 2016. The rapper later teamed with fellow hip-hop peer YG for the landmark single, "FDT (F*** Donald Trump)." The single was praised by the Los Angeles Times as "the most prophetic, wrathful and unifying protest song of 2016."
Hussle announced his partnership with Atlantic Records in 2017, then released his critically acclaimed debut album, Victory Lap. The album was nominated for Best Rap Album at the Grammy Awards in 2019. Posthumous Grammys were awarded to Hussle in 2020 for Best Rap Performance for "Racks in the Middle" and Best Rap/Sung Performance on "Higher."
Hussle's creative vision wasn't limited to his roles as an artist and label executive. The savvy businessman created The Marathon Clothing (TMC) brand in 2009, then years later remodeled and opened his first flagship smart store in 2017 in his beloved Crenshaw District. He was the owner of several other successful business ventures including The Marathon Agency and SC Commercial Ventures. He also launched a STEM (Science, Technology, Engineering, Math) initiative for Crenshaw neighborhood youth in 2018 called The Neighborhood Nip Foundation which would serve as an incubator for local students and upcoming entrepreneurs. This was the first in a planned chain of STEM academies within other inner cities, such as Atlanta, Baltimore and Washington, D.C.
Since his passing Nipsey's family has continued his work with The Neighborhood Nip Foundation.