DR. OZ TO BE HONORED WITH STAR ON THE WALK OF FAME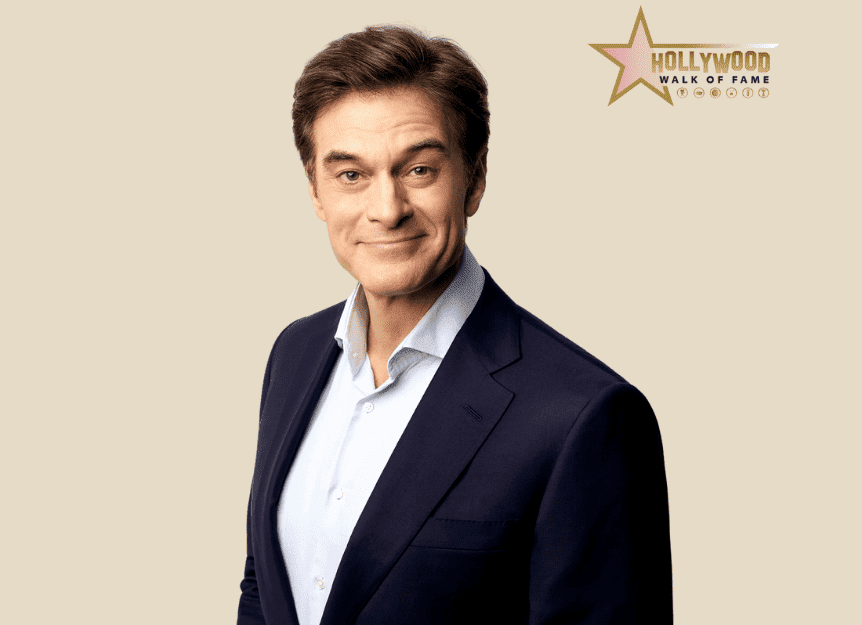 WHO:   Honoree: Dr. Mehmet Oz
Emcee: Hollywood Chamber of Commerce President Emeritus Leron Gubler
WHAT:  Dedication of the 2,712th Star on the Hollywood Walk of Fame in the  Category of Television
WHERE:  6201 Hollywood Boulevard in front of Eastown
WHEN:   Friday, February 11, 2022 at 11:30 A.M. PDT  
The event will be live-streamed exclusively on 
www.walkoffame.com
The Hollywood Chamber of Commerce is proud to announce that Dr. Mehmet Oz will be honored with the 2,712
th
 star on the Hollywood Walk of Fame on Friday, February 11, 2022 at 11:30 a.m. PDT. The star will be dedicated in the category of Television in front of Eastown at 6201 Hollywood Boulevard.
Joining Emcee Hollywood Chamber of Commerce President Emeritus Leron Gubler to unveil the star will be actor Dean Cain.
The Hollywood Chamber of Commerce, which administers the popular star ceremonies, encourages people who are unable to attend and fans around the world to watch the event exclusively on 
www.walkoffame.com
.
Dr. Oz was born in Cleveland, Ohio, raised in Delaware and received his undergraduate degree from Harvard University (1982) and obtained a joint MD and MBA (1986) from the University of Pennsylvania School of Medicine and Wharton Business School.
Dr. Oz has won ten Daytime Emmy Awards for "The Dr. Oz Show" currently in its 13th Season and is an Attending Physician at NY Presbyterian-Columbia Medical Center.  He still performs dozens of heart operations annually. His research interests include heart replacement surgery, minimally invasive surgery, alternative medicine and healthcare policy.  He has authored over 400 original publications, book chapters, and medical books, has received numerous patents, and still performs heart surgery. He also authors a newspaper column syndicated by Hearst in 175 markets internationally.
Previously, Dr. Oz was a featured health expert on "The Oprah Winfrey Show" for six seasons, spanning over 60 episodes.  He also served as chief medical consultant to Discovery Communications, where his "Transplant!" series won both a Freddie and a Silver Telly award. He also served as medical director of Denzel Washington's "John Q" and performed in the hip-hop video "Everybody" as part of the Let's Move Campaign.
Dr. Oz authored eight New York Times Best Sellers, including "Food Can Fix It", "YOU: The Owner's Manual", "YOU: The Smart Patient", "YOU: On a Diet", "YOU: Staying Young", "YOU: Being Beautiful", "YOU: Having a Baby", "YOU: The Owner's Manual for Teens", as well as the award-winning "Healing from the Heart".  He has a regular column in
Oprah Magazine
 and his article "Retool, Reboot, and Rebuild" for 
Esquire
 magazine was awarded the 2009 National Magazine Award for Personal Service. He co-founded Sharecare.com which won "Best Medical App" award for AskMD in 2014 and its DoctorOz app was nominated for an Emmy in 2017
Dr. Oz has been named Time magazine's 100 Most Influential People, Forbes' most influential celebrity, Esquire magazine's 75 Most Influential People of the 21st Century, a Global Leader of Tomorrow by the World Economic Forum, Harvard's 100 Most Influential Alumni, as well as receiving the Ellis Island Medal of Honor and AARP 50 Influential People Over 50.  He won the prestigious Gross Surgical Research Scholarship, and he has received an honorary doctorate from Istanbul University.  He was voted "The Best and Brightest" by Esquire Magazine, a "Doctor of the Year" by Hippocrates magazine and "Healer of the Millennium" by Healthy Living magazine.  Dr. Oz is annually elected as a highest quality physician by the Castle Connolly Guide as well as other major ranking groups.  He is also an honorary police surgeon for New York City.
Dr. Oz founded Healthcorps which emulates the Peacecorps model by putting energetic recent college graduates into high schools around the country to teach diet, fitness, and mental resilience. Over a million teens have been influenced by this nationwide program.