MARTIN LAWRENCE TO BE HONORED WITH A STAR ON THE HOLLYWOOD WALK OF FAME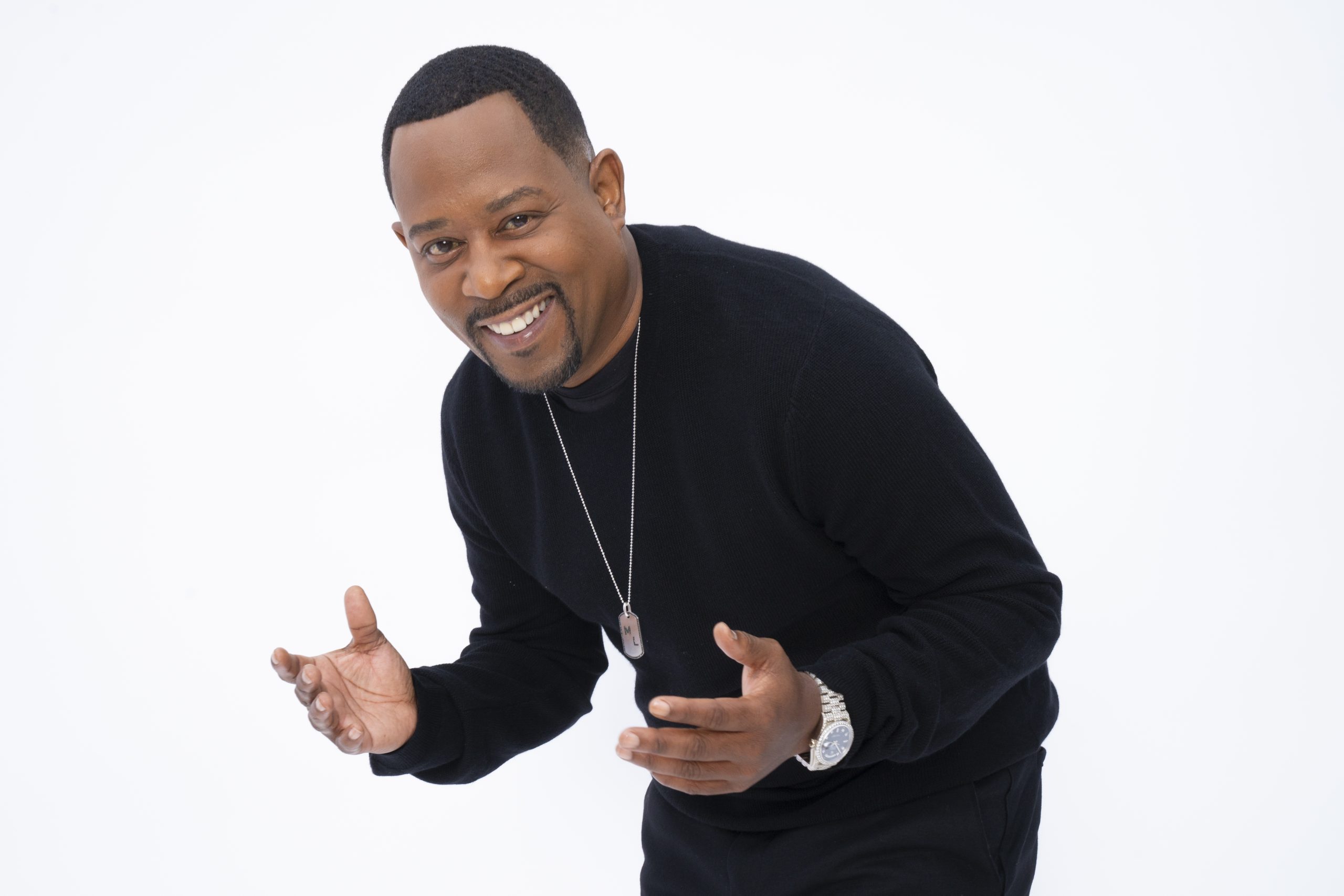 WHO | HONOREE
Martin Lawrence
EMCEE
President and CEO of HCC, Steve Nissen
GUEST SPEAKERS
Actor Steve Harvey and Actress Lynn Whitfield
WHAT
Dedication of the 2,753rd star on the Hollywood Walk of Fame
WHEN
Thursday, April 20, 2023, at 11:30 AM PT
WHERE
6617 Hollywood Boulevard, Hollywood, CA 90028
WATCH LIVE
The event will be streamed live exclusively at walkoffame.com
Actor and comedian Martin Lawrence is set to receive the 2,753rd star on the Hollywood Walk of Fame on Thursday April 20, at 11:30 a.m. PT at 6617 Hollywood Boulevard. Lawrence will receive his star in the category of Television.
The Hollywood Chamber of Commerce has proudly hosted the globally iconic Hollywood Walk of Fame since 1960. The Chamber exists to transform business and improve lives. Through the Walk of Fame, the Chamber celebrates the business that transforms us all – the business of entertainment. Entertainment is a unique blend of art and enterprise: elevating and inspiring us all.
ABOUT OUR HONOREE
"Martin Lawrence has been a staple in pop culture for more than 30 years," stated Ana Martinez, Producer of the Hollywood Walk of Fame. "This comedic genius has made many of us laugh for decades and he will continue to do so with his creative television and film moments."
Joining emcee Steve Nissen for the star unveiling will be Actor Steve Harvey and actress Lynn Whitfield.
Lawrence came to fame during the 1990s, establishing a Hollywood career as a leading actor. He is best known for his hit TV show
Martin
, which paved the way for black television and created some of the most iconic and beloved characters of all time. He is also known for films including
House Party
,
Boomerang
,
Bad Boys 1 & 2
as well as the most recent
Bad Boys for Life
, the highest grossing film of 2020. Other films include
Wild Hogs
,
Nothing to Lose
,
Blue Streak
,
Life
,
Big Momma's House 1
,
2
and
3
, and
A Thin Line Between Love and Hate
.
Beginning his career in comedy, Lawrence started by doing comedy shows in the Washington, D.C. area and supported himself through odd jobs. Eventually he ended up moving to New York City and found his way to the legendary Improv Theatre. Shortly after appearing at The Improv, Lawrence won a performance spot on
Star Search
where he shined all the way to the final round.
His loss on the show was actually a win as executives at Columbia Pictures TV saw Martin's performance and offered him the role of Maurice Warfield in
What's Happening Now!!
; this was officially his first acting job. Upon cancellation of that show, Lawrence found bit parts in various films and television series. His breakthrough role was as Cee in
Do the Right Thing
. Other roles quickly followed in films such as the
House Party
series,
Talkin' Dirty After Dark
, and the Eddie Murphy vehicle
Boomerang
. During this period, he was selected to host the groundbreaking series
Def Comedy Jam
on HBO.
Def Comedy Jam
was raw and real; a fan favorite, and a game changer for Lawrence.
During his stint with
Def Comedy Jam
, Lawrence was approached to do his own series and the MARTIN show was born. The show, which aired on FOX, ran from 1992 to 1997 and was an enormous success.
Martin
was the flagship of Fox's Thursday-night line-up, which drew millions of viewers away from NBC's "Must See TV" line-up.
Martin
's ratings continued to skyrocket.
Martin
ended its run in 1997 and Lawrence found work in comedy films, going on to be one of the most sought-after comedic actors of his time. Many of his films were blockbusters at the box office, including
Nothing to Lose
,
Life
,
Blue
Streak
,
Big Momma's House
,
Black Knight
and
National Security
.
In 2020, Lawrence reprised his role as Detective Marcus Burnett in the third installment of the
Bad Boys
franchise,
Bad Boys for Life
, again alongside Will Smith. The film was considered a financial success, grossing $112 million in its first four days of release.
As one of the most successful touring comics of all time, millions around the world have seen Lawrence's concert films. "You So Crazy", "Runteldat," and "Doin' Time In Hollywood" are some of the most watched comedy films in television history. When not making movies or shooting TV shows, you can find Lawrence out on the road as part of his travelling comedy tour "The Lit AF Tour" which will be in a city near you in 2021.
Lawrence has donated to many charities such as In School of Los Angeles, Providence Trinitycare Foundation, and Stand Up 2 Cancer.