LOS HURACANES DEL NORTE CELEBRATE 50TH ANNIVERSARY WITH A STAR ON THE HOLLYWOOD WALK OF FAME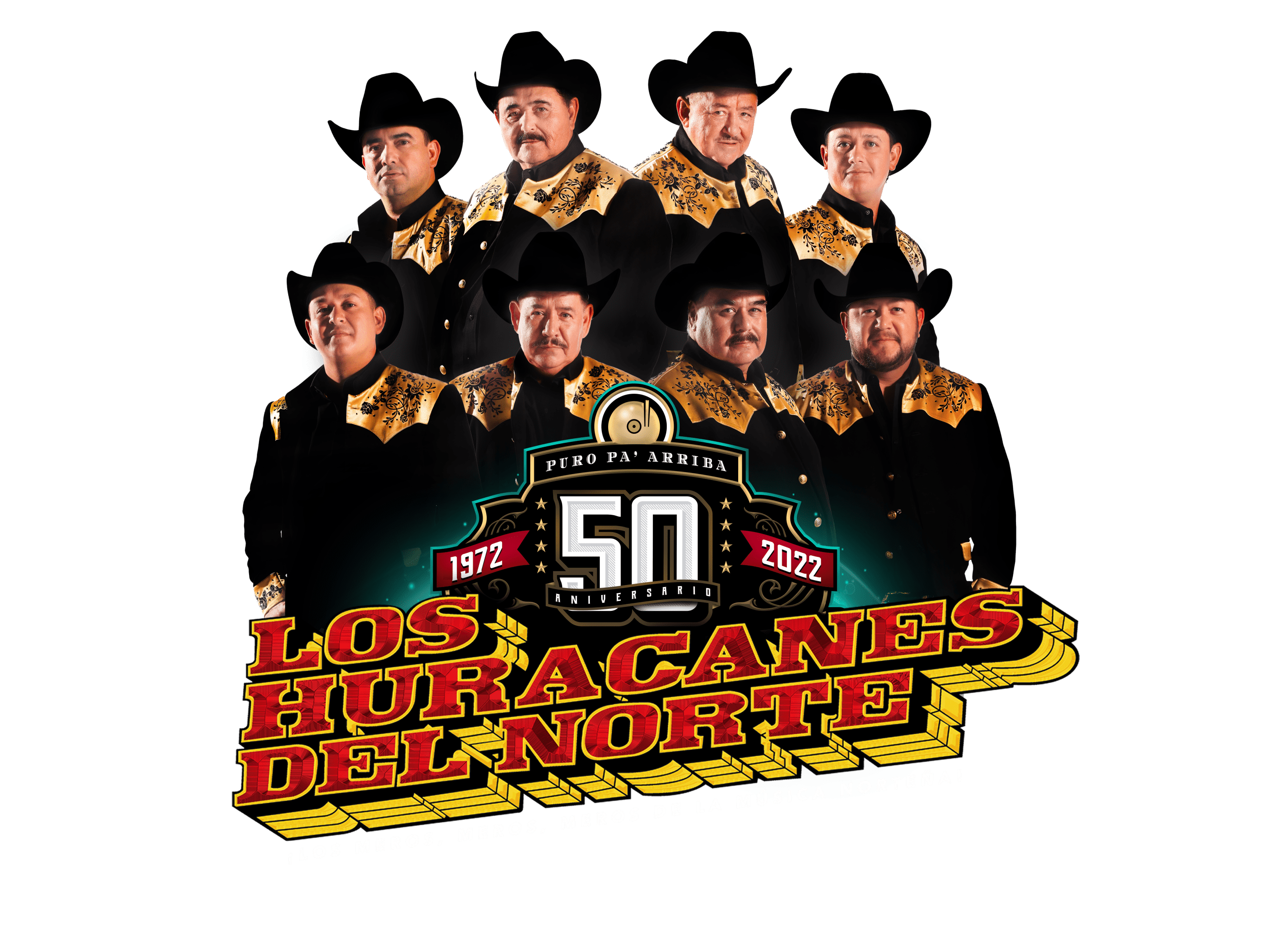 WHO | HONOREE
Los Huracanes Del Norte             
                EMCEE
Lupita Sanchez Cornejo, Chair of the Hollywood Chamber of Commerce
GUEST SPEAKERS
Jessica Maldonado and Oswaldo Diaz
WHAT
Dedication of the 2,732nd star on the Hollywood Walk of Fame
WHEN  
Wednesday, September 7, 2022, at 11:30 AM PT
WHERE
7060 Hollywood Boulevard, Hollywood, CA 90028
WATCH LIVE     
The event will be streamed live exclusively at
walkoffame.com 
Award-winning "norteño" group Los Huracanes Del Norte will be honored with the 2,732nd star on the Hollywood Walk of Fame on Wednesday, September 7, at 11:30 a.m. Star will be located at 7060 Hollywood Boulevard. The group will be awarded a star in the category of Recording.
The Hollywood Chamber of Commerce has proudly hosted the globally iconic Hollywood Walk of Fame since 1960. The Chamber exists to transform business and improve lives. Through the Walk of Fame, the Chamber celebrates the business that transforms us all – the business of entertainment.  Entertainment is a unique blend of art and enterprise: elevating and inspiring us all.
ABOUT OUR HONOREES
"Los Huracanes Del Norte are known around the world. They have recorded more than 900 songs which allow their fans to remember their roots." Stated Ana Martinez, Producer of the Hollywood Walk of Fame. Many of the tourists that come to Hollywood are from Latin America and they will be thrilled to see this star on our fabled sidewalk," added Martinez.
Joining emcee Lupita Sanchez Cornejo for the star unveiling will be Jessica Maldonado and Oswaldo Diaz.
Los Huracanes del Norte are a pioneer group in the northern music genre "norteño" music that have left an unforgettable mark in the music scene.  They are distinguished in their genre for their diligence, discipline, humility and love for life.  They are creators of a distinctive style that has rendered them international fame and an impressive production of 68 albums, three Grammy nominations, winners of the Billboard magazine trophy "la voz", the prestigious trophy of the Heraldo of Mexico, and numerous more awards. Los Huracanes del Norte will celebrate their 50th anniversary this year.
Four brothers, Heraclio, Jesus, Francisco, and Jose, started this musical legacy. They were born in Yahualica, Jalisco Mexico and raised in Tangancícuaro, Michoacan, then migrated to the United States with their parents. They were farmworkers by day, working in the California fields and performers at night. They were recording their first album during a stormy night when that they came up with the name "Los Huracanes del Norte."
Their first two albums: "El Corrido de Daniel Treviño" and "La Gavilla del Burro Prieto" allowed to cross the San Jose boundaries, tour radio stations, and other California towns.  Soon after they were successfully able to reach Arizona, New Mexico and even Illinois. In 1979 the hit "La Güera Musiquera" allowed them to be nominated for a Grammy and they were also awarded with their first gold record.
From 2001 to 2003, several new band members joined including:
drummer Antonio Garcia "El Güero" (son of Heraclio),
singer and accordionist, José Luis Mejia "El Chapete" and bajosexto and second voice, Rocky Jr. (son of Heraclio).  Güero, Chapete, and Rocky Jr. represent the new era of the group along with the experience of their uncles, giving new life to the style of Huracanes and manage to attract the youth. The current group members include: Heraclio Garcia, Francisco Garcia, Jose Guadalupe Garcia, Jose De Jesus Garcia, Antonio Garcia, Jose Luis Mejia, Jaime Garcia, and Roberto Heraclio Garcia.
In 2019 the band received the unfortunate news diagnosing the leader of Los Huracanes del Norte, Heraclio Garcia with Non-Hodgkin lymphoma cancer. With a heavy heart he stopped touring with the band to complete the necessary Chemo and radiation treatments needed.  It is during this difficult time that Jaime Garcia, a talented musician by nature and the third son of Heraclio, left his musical group to join Huracanes del Norte to fulfill the role of playing bass in the absence of his father.
After a year of cancer treatments, Heraclio triumphantly wins his battle against cancer. Today he happily travels with the band again slowly returning to the limelight and singing on stage where he was deeply missed.
With a lifetime of greatness and an exceptional career. Los Huracanes del Norte is an institution that confirms its status as one of the most emblematic and important groups of northern "norteño" music.
For philanthropy, the group is a large supporter of St. Jude Children's Hospital.