JEAN SMART TO BE HONORED WITH STAR ON THE HOLLYWOOD WALK OF FAME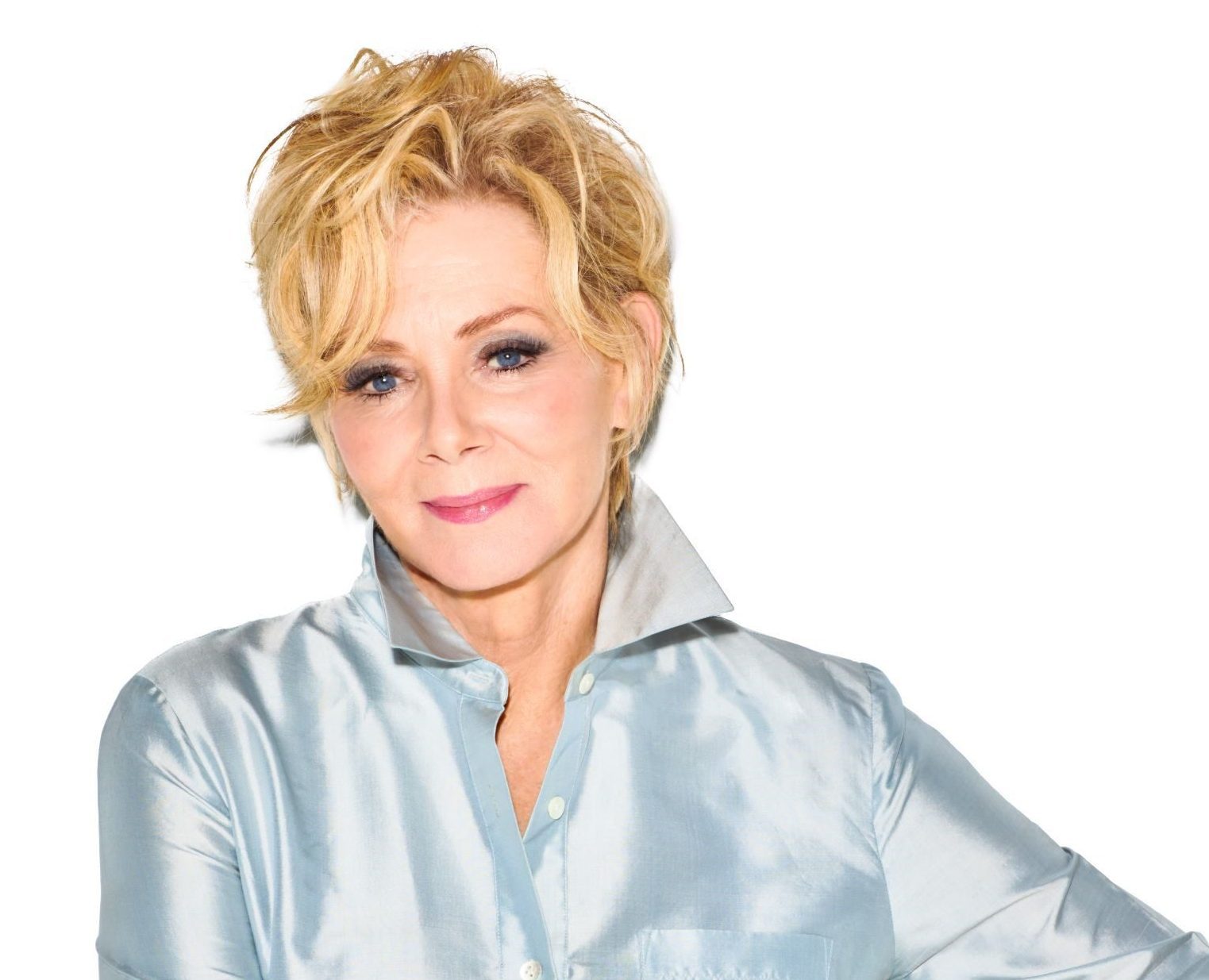 WHO:Honoree: Jean Smart
Emcee: Hollywood Chamber of Commerce Chair Lupita Sanchez Cornejo  
Guest speakers: Hannah Einbinder and producer Linda Bloodworth-Thomason
WHAT: Dedication of the 2,721st Star on the Hollywood Walk of Fame in the Category of Television
WHERE: 6150 Hollywood Boulevard in front of El Centro  
WHEN: Monday, April 25, at 11:30 A.M. PDT   
The event will be live-streamed exclusively on
www.walkoffame.com
The Hollywood Chamber of Commerce will be honoring award winning actress Jean Smart with the 2,721
st
star on the Hollywood Walk of Fame on Monday, April 25, at 11:30 a.m. PDT. The star will be dedicated in the category of Television at 6150 Hollywood Boulevard.
"Jean Smart is a favorite of many fans around the world. She is a triple threat and has worked on stage, television and film. We are proud to add her distinguished name to our iconic Hollywood Walk of Fame," stated Ana Martinez, Hollywood Walk of Fame Producer.
The Hollywood Chamber of Commerce, which administers the popular star ceremonies,  encourages, fans around the world to watch the event exclusively on 
www.walkoffame.com
.
Joining Lupita Sanchez Cornejo for the star unveiling will be actress Hannah Einbinder and producer Linda Bloodworth-Thomason
.
Jean Smart was born and raised in Seattle, Washington. She is a graduate of Ballard High School in Seattle. It was there that she gained an interest in acting in the drama program. She graduated from the University of Washington Professional Actors Training Program with a BFA. After graduating, she began her career working at acclaimed regional theatres in Seattle and at the Oregon Shakespeare Festival. In 1980, she moved to New York and began working on Broadway and in Off-Broadway plays. A few years later she moved to Los Angeles and started working in television, starring in numerous series and TV movies, including the hit comedy show DESIGNING WOMEN, TEACHERS ONLY starring Lynn Redgrave, OVERKILL: THE AILEEN WUORNOS STORY, JUST MY IMAGINATION and AUDREY'S RAIN, among others.
The winner of four Emmys
®
and an additional seven nominations, as well as a Tony
®
 nomination, Grammy
®
 nomination and three Critics Choice Awards wins, Jean Smart recently received rave reviews and multiple award nominations and wins for her performances as Deborah Vance in the HBO Max comedy HACKS and as Kate Winslet's character's mother in the HBO limited series MARE OF EASTTOWN. Smart made history with her 2021 Emmy win for Outstanding Lead Actress in a Comedy Series for HACKS, joining Betty White as the only other actor to complete the comedy trifecta of having an Emmy in the comedy lead, supporting and guest categories. That win, along with several others for HACKS, earned her admittance to an elite group of actors who in a single television season have swept all five major TV awards: the Emmys, Golden Globes, SAG Awards, Critics Choice Awards and Television Critics Association Awards. HACKS season two debuts on HBO Max on May 12, 2022. The studio for the series is Universal Television, a division of Universal Studio Group.
Over the summer, Smart worked alongside Brad Pitt and Margot Robbie on Academy Award
®
-winning director Damien Chazelle's feature film BABYLON. Paramount is planning a platform release, opening limitedly in December 2022, before going wide.
Next, she will be seen in the feature film WILDFLOWER starring alongside Kiernan Shipka, Alexandra Daddario and Charlie Plummer.
In 2019, Smart received accolades for her role as Special Agent Laurie Blake acting alongside Regina King and Jeremy Irons in the HBO series WATCHMEN, based on the original groundbreaking graphic novel of the same name. She won the 2020 Critics Choice Award and received a 2020 Emmy nomination for Supporting Actress in a Drama for this performance.
Some of her notable film credits include SUPER INTELLIGENCE, THE ACCOUNTANT, GARDEN STATE, SWEET HOME ALABAMA, A SIMPLE FAVOR, GUINEVERE (for which she received an Independent Spirit Award nomination), THE KID, FLASHPOINT, BRINGING DOWN THE HOUSE, HOPE SPRINGS, I HEART HUCKABEES and YOUTH IN REVOLT.
Her television credits include LEGION; FARGO; 24; SAMANTHA, WHO?; DIRTY JOHN; STYLE AND SUBSTANCE; HIGH SOCIETY; THE DISTRICT; HARRY'S LAW and a two-time Emmy-winning guest appearance on FRASIER.
On stage, Smart was nominated in 1981 for a Drama Desk Award for LAST SUMMER at Bluefish Cove and in 2000 for a Tony Award for Best Actress for her starring role on Broadway opposite Nathan Lane in THE MAN WHO CAME TO DINNER. In 2016, she received a Grammy nomination for Best Spoken Word Album for her work on PATIENCE AND SARAH, opposite Grammy Hall of Famer Janis Ian.
Over the years, Smart has lent her support to several philanthropic and research causes. Her main focuses have been raising awareness and funds and supporting research for Alzheimer's disease, juvenile diabetes and brain cancer.