GREG BERLANTI TO BE HONORED WITH A STAR ON THE HOLLYWOOD WALK OF FAME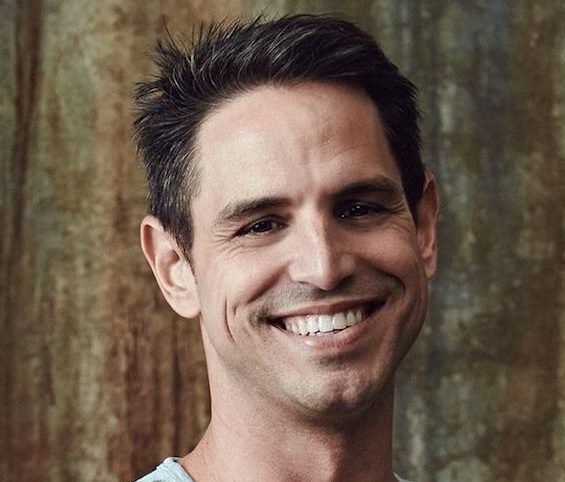 WHO | HONOREE
Greg Berlanti
EMCEE
Lupita Sanchez Cornejo, Chairman of the Hollywood Chamber of Commerce
GUEST SPEAKERS
Ryan Murphy, Sarah Schechter, and Peter Roth
WHAT
Dedication of the 2,724
th
star on the Hollywood Walk of Fame
WHEN
Monday, May 23, 2022, at 11:30 AM PT
WHERE
6420 Hollywood Boulevard, Hollywood, CA 90028
WATCH LIVE
The event will be streamed live exclusively at
walkoffame.com 
Greg Berlanti, an award-winning television producer, is set to receive the 2,724th star on the Hollywood Walk of Fame on Monday, May 23, at 11:30 a.m. PT at 6420 Hollywood Boulevard. Berlanti will receive his star in the category of Television.
The Hollywood Chamber of Commerce has proudly hosted the globally iconic Hollywood Walk of Fame since 1960. The Chamber exists to transform business and improve lives. Through the Walk of Fame, the Chamber celebrates the business that transforms us all – the business of entertainment.  Entertainment is a unique blend of art and enterprise: elevating and inspiring us all.
ABOUT OUR HONOREE
"Greg Berlanti has been a staple in pop culture for more than twenty years," stated Ana Martinez, Producer of the Hollywood Walk of Fame. "From his start on
Dawson's Creek
to
Riverdale
to
You
, he has created some of our favorite TV moments." Joining emcee Lupita Sanchez Cornejo for the star unveiling will be producers Ryan Murphy, Sarah Schechter, and Peter Roth.
Writers Guild of America, Directors Guild of America, Golden Globe, and Emmy nominated writer, director, and producer, Greg Berlanti, is the force behind some of the most creative and acclaimed works in film and television. Berlanti began his career in television as a staff writer on the hit show
Dawson's Creek
and became an executive producer and showrunner of the series after only one year. Since then, Berlanti has served as creator, writer, and producer behind several of the most inventive and biggest hits on television, including
Everwood, Brothers & Sisters, Political Animals, Arrow, Blindspot, The Flash, Supergirl, Superman & Lois, Kung Fu, You, Riverdale, Doom Patrol, All American
, and
The Flight Attendant.
For the past few years, Berlanti Productions has had as many as 20 shows on the air at one time — a record-breaking number of shows to air at one time for a tv producer and creator. The television division of Berlanti Productions is under an exclusive overall deal with Warner Bros. Television Group.
Upcoming feature projects include Amazon's
My Policeman
directed by Michael Grandage, starring Harry Styles and Emma Corrin; Jennifer Kent's
Alice & Freda Forever
; an Untitled Rock Hudson Biopic, which he will direct;
Red, White and Royal Blue
, and
Be More Chill
. HBO Max recently released the film
Moonshot
starring Cole Sprouse and Lana Condor. Berlanti made his film directorial debut in 2000 with
The Broken Hearts Club
. His most recent feature directorial project was the critically acclaimed
Love, Simon
. The film division of his company, Berlanti/Schechter Films, has an exclusive first-look feature film deal with Netflix.
Berlanti is a board member of Fuck Cancer, a health organization working for the early detection and prevention of cancer. He also actively supports GLSEN, Children's Hospital of Los Angeles, and The Giving Spirit. Berlanti is very involved with the Paley Center as well as the Motion Pictures Television Fund, where he serves as a Board of Governor. In addition, he and his family created the Berlanti Family Foundation in honor of his mother, Barbara.
ABOUT THE HOLLYWOOD CHAMBER'S WALK OF FAME
The Hollywood Walk of Fame is a celebration of art, entertainment, and all things Hollywood. Star ceremonies are broadcast worldwide, connecting fans with their favorite artists. The Hollywood Chamber of Commerce administers the Walk of Fame on behalf of the City of Los Angeles. Honorees are selected by a committee of their peers. Sponsors fund the star, the ceremony, and the maintenance of the legendary attraction. The Walk of Fame is free to all. To learn more and find your favorite stars, visit
walkoffame.com
.
ABOUT THE HOLLYWOOD CHAMBER OF COMMERCE (HCC)
Since 1921, the Hollywood Chamber of Commerce (HCC) has transformed businesses and improved lives. With more than 750 members, the Chamber is the largest business organization in Hollywood and serves as a place for our diverse membership to connect, grow, and make an impact. The HCC is the proud steward of two global icons; the Hollywood Walk of Fame and the Hollywood sign. Held in the public trust, the HCC strengthens and promotes business through connecting, coaching, advocating, and innovating. To make a difference, connect with us at 
hollywoodchamber.net
.