GIANCARLO GIANNINI TO BE HONORED WITH HOLLYWOOD WALK OF FAME STAR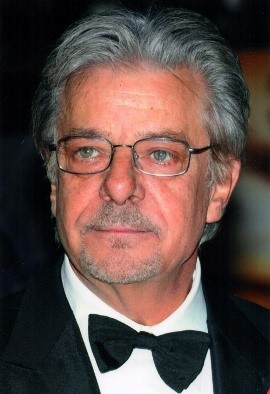 WHO | HONOREE
Giancarlo Giannini
EMCEE
Lupita Sanchez Cornejo, Chair of the Hollywood Chamber of Commerce
GUEST SPEAKERS
Lucia Borgonzoni, Undersecretary State of Italian Culture, Barbara Broccoli and Michael Gregg Wilson, Film Producers, and Tiziana Rocca, Artistic Director of Filming Italy Los Angeles
WHAT
Dedication of the 2,752nd star on the Hollywood Walk of Fame
WHEN
Monday, March 6 at 11:30 AM PT
WHERE
6361 Hollywood Boulevard
WATCH LIVE
The event will be streamed live exclusively at
walkoffame.com 
Award-winning actor Giancarlo Giannini will be honored by the Hollywood Chamber of Commerce on Monday, March 6 with the 2,752nd star on the Hollywood Walk of Fame in the category of Motion Pictures.
The Hollywood Chamber of Commerce has proudly hosted the globally iconic Hollywood Walk of Fame since 1960. The Chamber exists to transform business and improve lives. Through the Walk of Fame, the Chamber celebrates the business that transforms us all – the business of entertainment.  Entertainment is a unique blend of art and enterprise: elevating and inspiring us all.
ABOUT OUR HONOREE
"Giancarlo Giannini is an Italian treasure and a cultural icon of foreign film. We are ecstatic to add him to the Hollywood Walk of Fame where he joins many of his Italian compatriots such as Gina Lollobrigida, Lina Wertmuller, Sophia Loren, Rodolfo Valentino, and many others" stated Ana Martinez, Producer of the Hollywood Walk of Fame. "The Walk of Fame is a multicultural award and we are proud to honor many great artists from around the world," added Martinez.
Joining emcee Lupita Sanchez Cornejo for the star unveiling will be Undersecretary State of Italian Culture, Lucia Borgonzoni, Film Producers, Barbara Broccoli and Michael Gregg Wilson, and Artistic Director of Filming Italy Los Angeles, Tiziana Rocca.
Giancarlo Giannini is an Oscar-nominated Italian actor, director and multilingual dubber who earned international recognition for his leading roles in Italian films as well as for his mastery of a variety of languages and dialects. He was born August 1, 1942, in La Spezia, Italy. For 10 years he lived and studied in Naples, earning a degree in electronics. At 18 he enrolled in the Academy of Dramatic Art D'Amico in Rome, where he made his stage acting debut. His credits included performances in contemporary Italian plays, as well as in Italian productions of "Romeo and Juliet" and "A Midsummer's Night Dream". In 1965 he made his television debut starring as David Copperfield in the TV miniseries made by RAI, the Italian national TV company. He made his big-screen debut in
Libido
(1965), a Freudian psychological thriller. Since 1966 he has been in successful collaboration with legendary Italian director Lina Wertmuller, who made several award-winning films with Giannini as a male lead.
Giannini also built a reputation for dubbing international stars in films released on the Italian market, such as Jack Nicholson, Al Pacino, Michael Douglas, Dustin Hoffman, Gerard Depardieu, and Ian McKellen, among others. He received a compliment from Stanley Kubrik for his dubbing of Nicholson in
Shining
(1980). Giannini's fluency in English and his mastery of dialects has brought him a number of supporting roles in Hollywood productions, such as
Il Profumo del Mosto Selvatico
(1995),
Hannibal
(2001),
Darkness
(2002), and
Man of Fire
(2004), to name a few. He appeared as Rene Mathis in the 21st James Bond film
Casino Royale
(2006), and reprised the role in the sequel,
Quantum of Solace
(2008).
Giannini will be honored on March 3
rd
, by the Festival Filming Italy Los Angeles, directed by Tiziana Rocca and the Italian Cultural Institute in Los Angeles, directed by Emanuele Amendola, which will dedicate an entire day to celebrate Giancarlo Giannini's career with a marathon of his most famous films.  He will be honored for his career with the Filming Italy Lifetime Achievement Award, at the Harmony Gold Theater and Italian Institute of Culture.
Giannini teaches acting at Centro Sperimentale, the most important acting school based in Rome and is a member of its Board of Directors.