HOLLYWOOD CHAMBER OF COMMERCE TO HONOR  ICONIC DIRECTOR FRANCIS FORD COPPOLA WITH STAR ON THE HOLLYWOOD WALK OF FAME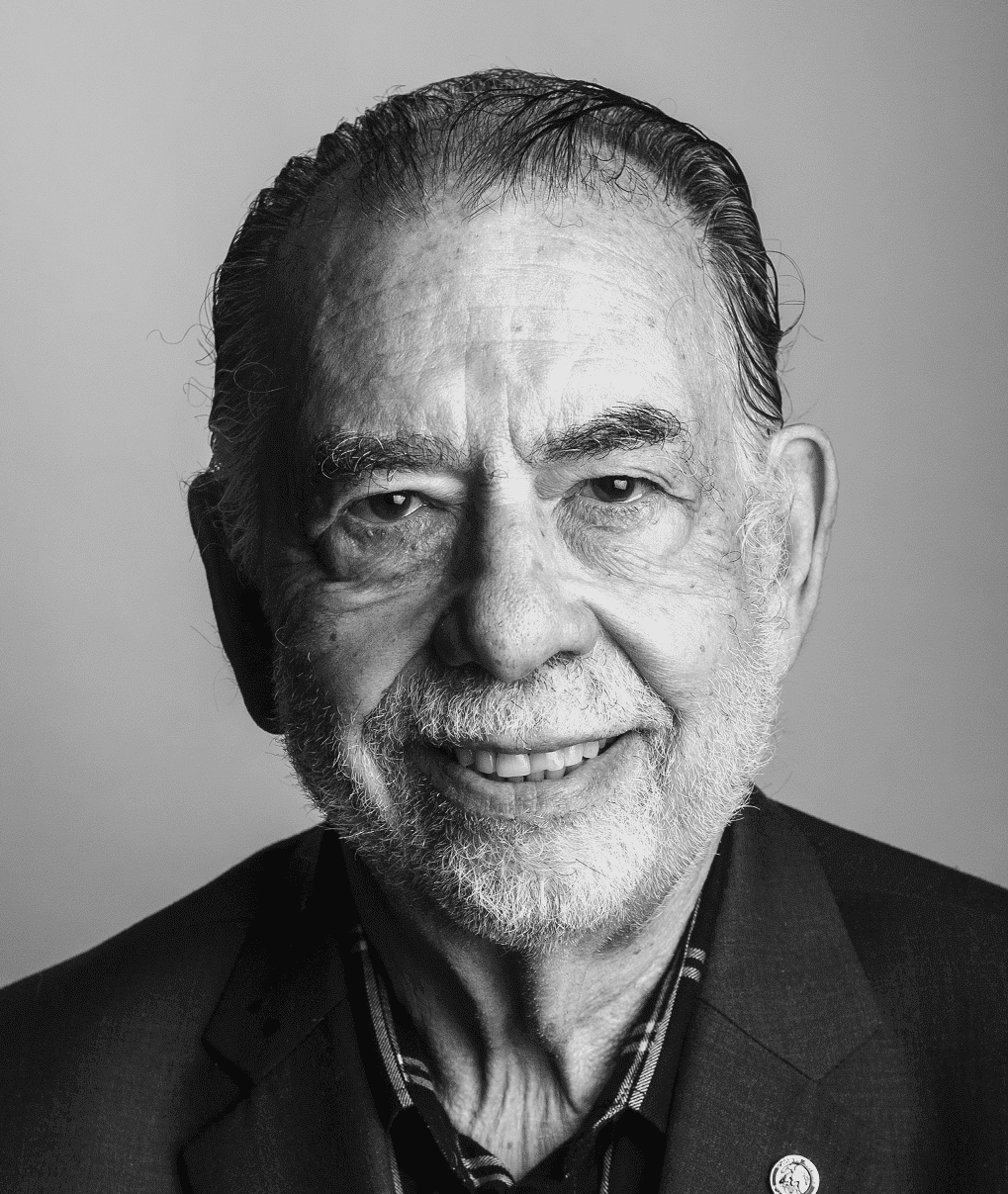 WHO: Honoree: Francis Ford Coppola
Emcee: Ellen K, nationally syndicated radio host of the Ellen K Morning Show
Guest Speakers: Elle Fanning and Talia Shire
WHAT: Dedication of the 2715 Star on the Hollywood Walk of Fame in the Motion Picture category
WHERE: 6667 Hollywood Boulevard
in front of Musso & Frank Grill
WHEN: Monday, March 21, 2022, at 11:30 A.M. PDT
The event will be live-streamed exclusively on
www.walkoffame.com
The Hollywood Chamber of Commerce is proud to announce that iconic director Francis Ford Coppola will be honored with the 2,715th star on the Hollywood Walk of Fame on Monday, March 21, at 11:30 a.m. PDT. The star will be dedicated in the category of Motion Pictures at 6667 Hollywood Boulevard in front of the historic Musso & Frank Grill.
"Francis Ford Coppola is cinematic gold!  His legendary career has been a huge part of Hollywood's film history for decades.  We are very proud to welcome him to the Hollywood Walk of Fame and we are thrilled to celebrate the 50
th
anniversary of one of Hollywood's most famous films,
The Godfather.
" said Ana Martinez, Producer of the Hollywood Walk of Fame.
Joining emcee Ellen K, the nationally syndicated radio host of the Ellen K Morning Show will be speakers actresses Elle Fanning and Talia Shire.
The Hollywood Chamber of Commerce administers the popular star ceremonies and encourages people who are unable to attend and fans around the world to watch the event exclusively on
www.walkoffame.com
.
Francis Ford Coppola was born in 1939 in Detroit Michigan to Italian immigrants and grew up in New York.   He graduated with a degree in drama from Hofstra University and did graduate work at UCLA in filmmaking. He trained as an assistant with filmmaker 
Roger Corman
, working in such capacities as sound-man, dialogue director, associate producer and, eventually, director of 
Dementia 13
, his first feature film. During the next four years, Coppola was involved in a variety of script collaborations, including writing and the rest is history.
Coppola is one of the most acclaimed filmmakers of our time; a six-time Academy Award-winning director, writer, and producer—including The Irving G. Thalberg Memorial Governors Award—for films such as
Patton
,
The Godfather Trilogy
,
American Graffiti
,
The Conversation,
Apocalypse Now
,
The Outsiders
and
Bram Stoker's Dracula
.
As the founder of the film production company, American Zoetrope, Coppola initiated and nourished the careers of talents such as George Lucas, Carroll Ballard, John Milius, Sofia Coppola, and actors Al Pacino, Robert DeNiro, James Caan, Harrison Ford, Richard Dreyfus, Diane Keaton, Robert Duvall, Laurence Fishburne, Matt Dillon, and Diane Lane. As a writer, director, producer, and technological pioneer, he has created a body of work that has helped shape contemporary American cinema. Coppola is currently in pre-production on his upcoming film
Megalopolis
, a Roman epic set in modern times which begins production with an all-star cast in the fall of 2022.
Coppola is celebrating the 50
th
anniversary of his Academy Award
®
-winning masterwork
The Godfather
, which Paramount Pictures released via a limited theatrical release in Dolby Vision this past February, exclusively in Dolby Cinema at AMC Theatres in the U.S., as well as in international territories around the world.  All three films in the epic trilogy have been meticulously restored under the direction of Coppola and will be made available on 4K Ultra HD for the first time ever on March 22, 2022.
Coppola is involved with the following charities: North Beach Citizens, Hofstra University, Khan Academy, UCLA Film school, Napa County Land Trust, St. Helena High School, and St. Helena Community Band. In addition, he's on the board of directors for The Film Foundation.