ANGELICA VALE TO BE HONORED WITH A STAR ON THE HOLLYWOOD WALK OF FAME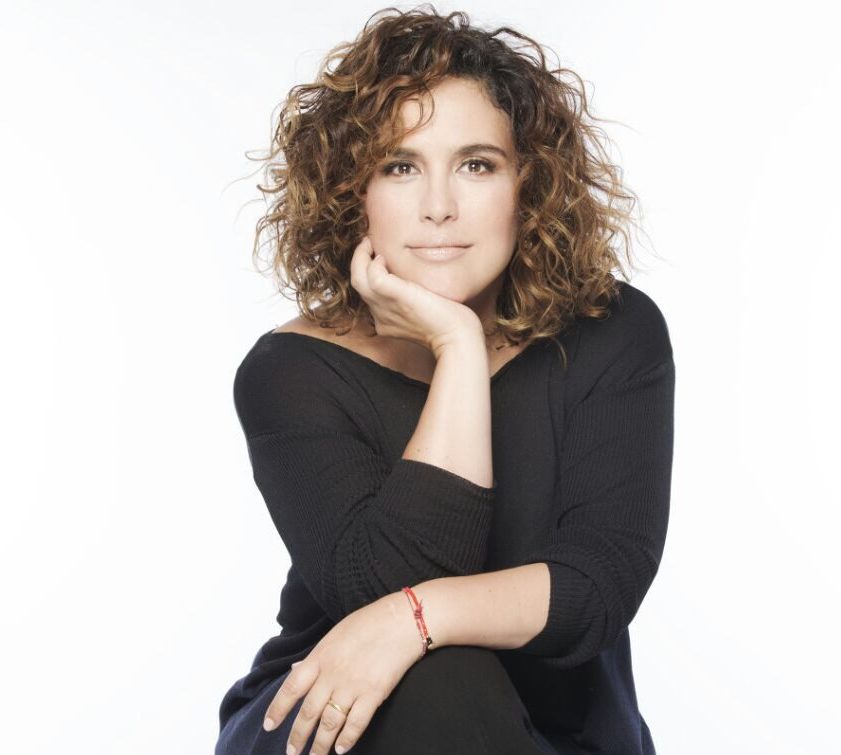 WHO | HONOREE
Angelica Vale       
EMCEE
Lupita Sanchez Cornejo, Chair of the Hollywood Chamber of Commerce
GUEST SPEAKERS
Angelica Maria, Jaime Camil, Mayor Eric Garcetti and many more surprises
WHAT
Dedication of the 2,739th star on the Hollywood Walk of Fame
WHEN 
Thursday, November 10, at 3:00 PM PT (6:00 PM ET)
WHERE
7060 Hollywood Boulevard, Hollywood, CA 90028
WATCH LIVE
The event will be streamed live exclusively at
walkoffame.com 
On November 10, at 3:00 p.m. theatre, TV/film actress and radio personality Angelica Vale will be honored with the 2,739th star on the Hollywood Walk of Fame in the category of Live Theatre/Live Performance.  The star will be located at 7060 Hollywood Boulevard near the star of her legendary mother Angelica Maria.
The Hollywood Chamber of Commerce has proudly hosted the globally iconic Hollywood Walk of Fame since 1960. The Chamber exists to transform business and improve lives. Through the Walk of Fame, the Chamber celebrates the business that transforms us all – the business of entertainment.  Entertainment is a unique blend of art and enterprise; elevating and inspiring us all.
ABOUT OUR HONOREE
"This ceremony will be very special and full of surprises. One thing that is not a surprise is that Angelica's star will be near the star of her beloved mother, Angelica Maria, stated Walk of Fame Producer Ana Martinez.  "We are proud to add Angelica Vale to this iconic landmark where her fans can visit and pay tribute to her!" she added.
Joining emcee Lupita Sanchez Cornejo for the star unveiling will be Angelica Maria, Jaime Camil, Los Angeles Mayor Eric Garcetti and many more star surprises!
Angelica Vale is the "Latina Queen of Stage Comedy" and regarded as the Tina Fey and Carole Burnett of Spanish language entertainment. Vale is the most recognized Mexican comedic actress and a true triple threat on a live stage.  She's a critically acclaimed live-theatre performer with an extensive career in film, television, radio and music that spans more than four very active decades.  Her acting career begun as an infant tugging at the skirt of her legendary mother while live on stage.
Her mother is a Hollywood Walk of Famer herself and the famously regarded "Sweetheart of Mexico" (Novia de Mexico) Angelica Maria.  Vale is synonymous with live musical stage comedy and one of the most recognizable performers with over 500 live theatre productions and thousands of hours on stage. In 2017, Vale was the principal voice character (Mama Imelda) on the Spanish language version of the Disney animated Oscar winning hit, "Coco."
Angelica solidified her worldwide fame as the lead actress on the wildly successful Televisa-Univision Spanish language version of the romantic comedy series, "Ugly Betty," which set world-wide audience records.  Today, she continues her passion for engaging audiences by hosting her own 5-hour morning radio show "La Vale Show" on the full-market FM station, CALI 93.9 in Los Angeles, California.  Angelica was among the few broadcasters who, everyday, delivered a live studio call-in show while defying her own well-being at the height of the COVID 19 U.S. Pandemic.  For this work she received the coveted "Gracie award" for outstanding achievement in radio.
Angelica is also the main host of HBO Max "Bake Off" Mexico returning for a second season. She's also the head judge and character coach of Univision's reality talent competition "Tu Cara Me Suena" returning for season 3 this spring.  All these platforms give Angelica a live-stage to project her love for theatrical performance.
Angelica has participated in more than 300 TV programs in the US; 20 feature films; 25 music albums; and 30 stage productions to include the Off-Broadway run of the critically acclaimed, "Vagina Monologues."
Vale is a proud Southern California resident, a social media influencer with over 8 million combined followers; a tireless activist on Mayor Garcetti's community outreach team; a wife of an Iraq War Veteran, and the mother of two little Angelenos and fluent in Spanish, English and French.
Vale has received many accolades including the 2022 Gracie® Award for outstanding achievement in media, Medallas de Cortez 2022 as radio personality of the Year, People En Español, "25 Mujeres Mas Poderosas," and many, many more.
Angelica is an active supporter of the Hollywood charity community and has been active on various local, national and international campaigns focused on minority youth education and economic empowerment.