HOLLYWOOD CHAMBER OF COMMERCE TO HONOR TALK SHOW HOST/PRODUCER ANDY COHEN WITH STAR ON THE HOLLYWOOD WALK OF FAME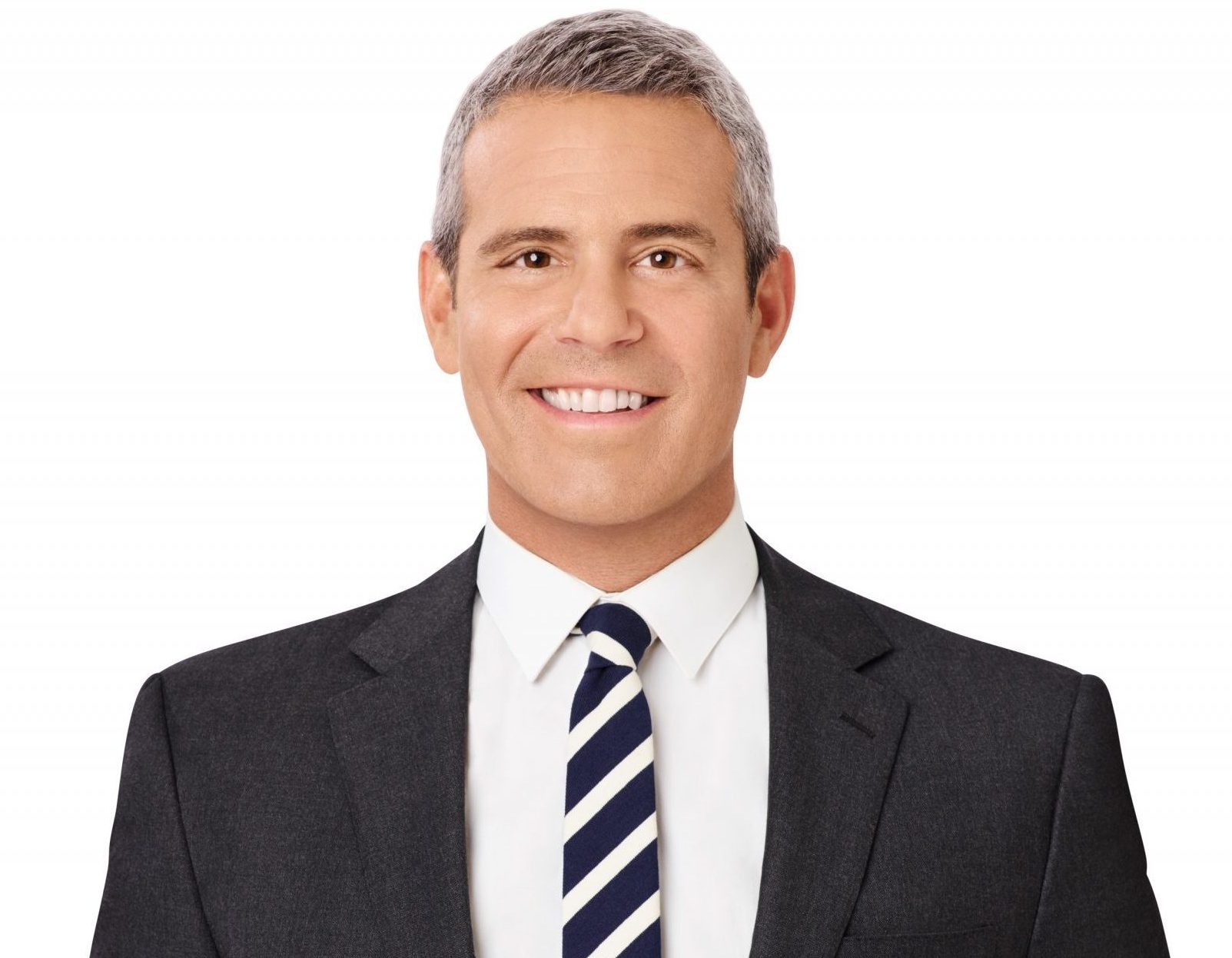 WHO: Honoree: Andy Cohen
Emcee: Hollywood Chamber of Commerce, Chair of the Board Nicole Mihalka 
Guest Speakers: John Mayer, Garcelle Beauvais, Lisa Rinna
WHAT: Dedication of the 2711th Star on the Hollywood Walk of Fame in the Category of Television
WHERE: 6652 Hollywood Boulevard
WHEN: Friday, February 4, 2022 at 11:30 A.M. PDT  
COMMENTS:
The Hollywood Chamber of Commerce is proud to announce that television talk show host Andy Cohen will be honored with the 2,711th star on the Hollywood Walk of Fame on Friday, February 4th at 11:30 a.m. PDT. The star will be dedicated in the category of Television at 6652 Hollywood Boulevard.
"Andy Cohen is one of the most entertaining guys in show business and always keeps all his guests on their toes." said Ana Martinez, Producer of the Hollywood Walk of Fame "There's never a dull moment with Andy and we're looking forward to seeing that in action at his star ceremony."
Joining Emcee Nicole Mihalka, Chair of the Board of Hollywood Chamber of Commerce and Dwayne Gathers. Past Chair of the Board to unveil the star will be John Mayer, Garcelle Beauvais, Lisa Rinna.
The Hollywood Chamber of Commerce administers the popular star ceremonies encourages people who are unable to attend and fans around the world to watch the event exclusively on
www.walkoffame.com
.
Andy Cohen is an Emmy Award-winning host, producer, and author best known as the host and executive producer of Emmy-Nominated "Watch What Happens Live with Andy Cohen," Bravo's late night, interactive talk show. Bravo recently announced that "Watch What Happens Live with Andy Cohen" has been extended through 2023. The series is the only live show in late night television and consistently makes headlines with bold interviews viewers don't see anywhere else. Because of this, "Watch What Happens Live with Andy Cohen" has become a nightly destination for some of the biggest names in pop culture including Meryl Streep, Cher, Oprah Winfrey, Jennifer Lawrence, Ryan Reynolds, Mariah Carey and Lady Gaga. He also serves as executive producer on over 14 properties across NBCUniversal, including "The Real Housewives" franchise and hosts the network's highly rated reunion specials.
Cohen has two channels on Sirius XM. In 2015, he launched "Radio Andy," a personally curated channel on SiriusXM focused on pop culture, celebrities, lifestyle, relationships and the dish on all topics deep and shallow. The channel is a fun, uncensored entertainment and talk destination with celebrity hosts including Cohen, who has daily and weekly shows on air. "Andy Cohen's Kiki Lounge," a music-focused channel with Cohen's all-time favorites, launched in 2021.
Recently Cohen became a New York Times best-selling author for a fourth time with the release of his latest book, "GLITTER EVERY DAY" and achieved similar success with "Superficial: More Adventures from the Andy Cohen Diaries," "The Andy Cohen Diaries: A Deep Look at a Shallow Year" Hhis first book, titled, "Most Talkative: Stories from the Frontlines of Pop Culture." In 2016, Cohen also launched his own book imprint
Andy Cohen Books,
which has printed bestsellers, "The Meaning of Mariah Carey," "Not All Diamond and Rose," "Bevelations: Lessons from a Mutha," and "The Queen V: Everything You Need to Know About Sex, Intimacy, and Down There Health Care."
Andy Cohen and Anderson hosted CNN's New Year's Eve Live for the fifth year in a row.
 Cohen has toured the country with Anderson Cooper for "AC2: An Intimate Evening with Anderson Cooper & Andy Cohen" where the dynamic duo discuss all topics deep and shallow in front of sold out audiences across the country.
In his ten years as an executive at Bravo he was responsible for an aggressive slate of unscripted series and specials including hits such as "Project Runway," "Top Chef," "Queer Eye For the Straight Guy," "The Millionaire Matchmaker," the "Million Dollar Listing" franchise, "Being Bobby Brown," "Shahs of Sunset," "Flipping Out,"  "Make Me a Supermodel," "Kathy Griffin My Life On the D List," "The Rachel Zoe Project," "Bethenny Ever After," "Tabatha's Salon Takeover,"  "The Real Housewives" franchises and much more.  Cohen started at Bravo in 2004 as Vice President, Original Programming and most recently, Cohen served as Bravo's Executive Vice President of Development and Talent from November 2011 to January 2014.
Cohen received an Emmy award when season six of "Top Chef" won Outstanding Reality Competition Program at the 2010 primetime Emmy Awards  and  has been nominated for 18 additional  Emmy Awards as Executive Producer of "Project Greenlight," "Project Runway," "Top Chef" and "Queer Eye For The Straight Guy." In 2005, Cohen was awarded a Peabody Award for his role as Executive Producer of the TRIO documentary "The N Word" and another in 2008 as an Executive Producer of "Project Runway." In 2019, Cohen was awarded the Vito Russo Award by GLAAD for making a significant difference in accelerating LGBTQ acceptance. In June 2020, Andy was recognized in The Hollywood Reporter and Variety's Most Powerful LGBTQ Players in Hollywood lists.
Cohen ran Original Programming and Development for the pop culture and arts cable channel TRIO, beginning in July 2000. He was responsible for developing and supervising all of TRIO's original productions including the critically acclaimed original documentaries "Gay Republicans," "Easy Riders/Raging Bulls," and "Brilliant, But Cancelled."  He spent ten years (1990-2000) as a producer at CBS News, working on "CBS This Morning" and "48 Hours".
Born in St. Louis, Cohen is a graduate of Boston University where he received a Bachelor of Sciences in broadcast journalism.  Cohen is currently on the board of directors for charity Friends In Deed and resides in New York City with his son Benjamin Cohen.