ACTOR/DIRECTOR/PRODUCER MICHAEL B. JORDAN TO BE HONORED WITH HOLLYWOOD WALK OF FAME STAR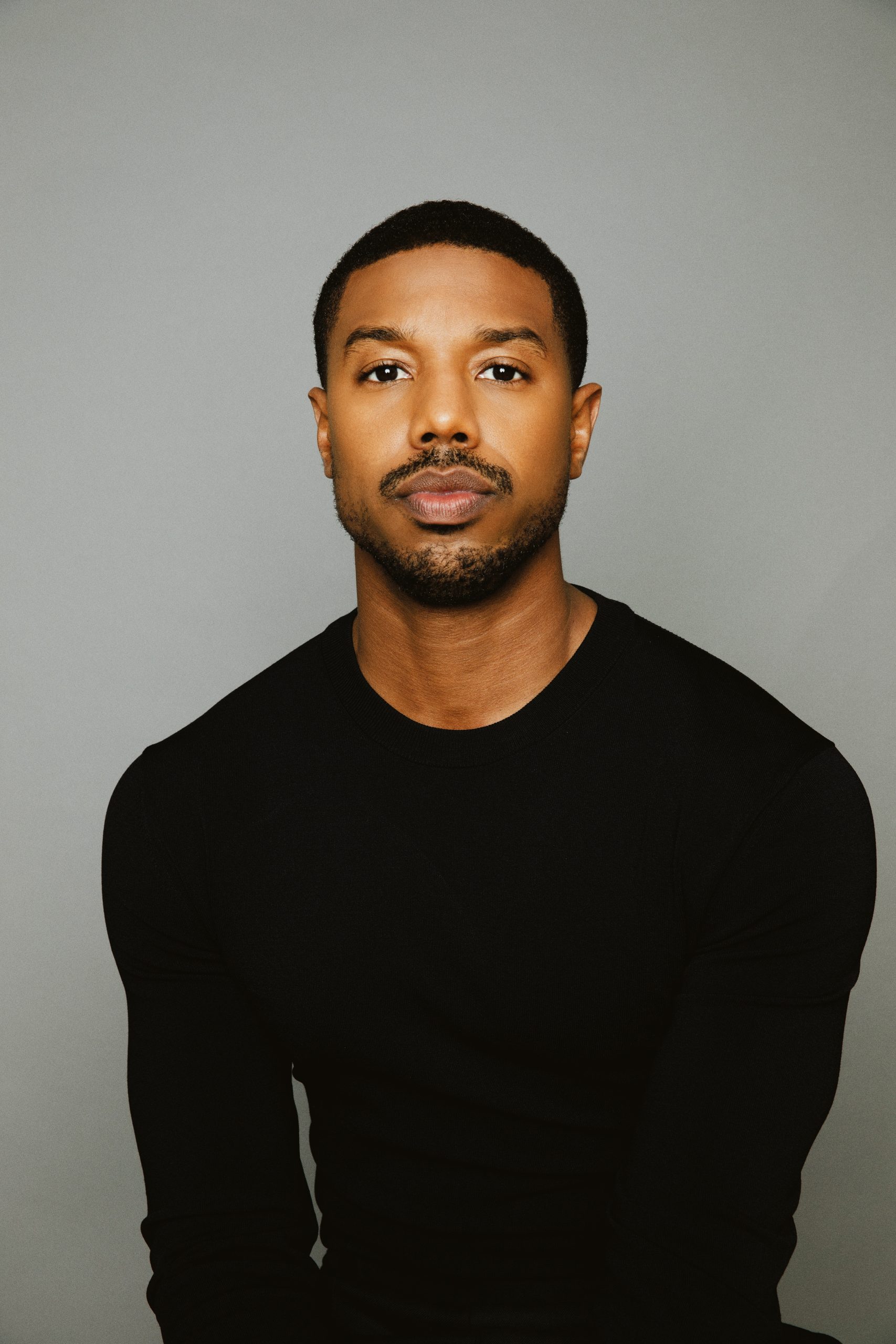 WHO | HONOREE
Michael B. Jordan
EMCEE
Lupita Sanchez Cornejo, Chair of the Hollywood Chamber of Commerce
GUEST SPEAKERS
Jonathan Majors & Ryan Coogler
WHAT
Dedication of the 2,751st star on the Hollywood Walk of Fame
WHEN
Wednesday, March 1 at 11:30 AM PT
WHERE
6201 Hollywood Boulevard in front of Funko Hollywood
WATCH LIVE
The event will be streamed live exclusively at walkoffame.com
Actor, producer, director Michael B. Jordan will be honored by the Hollywood Chamber of Commerce on Wednesday, March 1, with the 2,751st star on the Hollywood Walk of Fame in the category of Motion Pictures.
The Hollywood Chamber of Commerce has proudly hosted the globally iconic Hollywood Walk of Fame since 1960. The Chamber exists to transform business and improve lives. Through the Walk of Fame, the Chamber celebrates the business that transforms us all – the business of entertainment. Entertainment is a unique blend of art and enterprise: elevating and inspiring us all.
ABOUT OUR HONOREE
"Michael B. Jordan has become a household name thanks to his many roles on the big screen," stated Ana Martinez, Producer of the Hollywood Walk of Fame. "To think that this star didn't grow up with dreams of being an actor! Luckily for us he changed his mind and now he will be honored with an iconic star on the Hollywood Walk of Fame," added Martinez.
Joining emcee Lupita Sanchez Cornejo for the star unveiling will be Creed III costar Jonathan Majors & Ryan Coogler, director of Creed.
Director/Actor/Producer Michael B. Jordan is recognized as an industry leader invested in bringing social change to Hollywood through his art and philanthropy. Making his feature film directorial debut, Jordan will reprise the role of Adonis Creed in CREED III, which opens in theaters and IMAX on March 3, 2023. The third installment of the CREED series, Adonis must battle childhood friend Damian, played by Jonathan Majors, in the ring to win the ultimate fight.
Up next, Jordan is set to star and produce RAINBOW SIX, directed by Chad Stahelski, where he will reprise Navy SEAL-turned-CIA operative John Clark; MGM's reimagining of THE THOMAS CROWNE AFFAIR, written by Wes Tooke; Danny Boyle's METHUSELAH; and I AM LEGEND 2 alongside Will Smith. Jordan will also re-team for the fourth time with director Ryan Coogler on WRONG ANSWER.
Recently, Jordan was named one of TIME's 100 Most Influential People of 2020, People's 2020 Sexiest Man Alive and one of New York Times' 25 Greatest Actors of the 21st Century. Additionally, he produced and starred in the Denzel Washington-directed feature JOURNAL FOR JORDAN. He also starred in the NBA's short film ad, "NBA Lane", in celebration of its 75th Anniversary season, which AdAge named as "top 5 creative campaign" of the week. Jordan also recently starred in the record-breaking Super Bowl LV commercial for Amazon Alexa, which topped social/digital charts according to AdWeek and Deadline. It was also named Fast Company's "Best Super Bowl Ad of 2021".
Jordan starred in and produced WITHOUT REMORSE, which released on Amazon Prime Video on April 30, 2021. Based on the Tom Clancy series, Jordan took on the iconic role of John Clark. He also starred in and produced the critically acclaimed film, JUST MERCY, based on the memoir of Bryan Stevenson -- attorney, social justice activist and founder of the Equal Justice Initiative. Prior to start of production, Jordan partnered with Warner Media on the creation of a first-of-its-kind company-wide inclusion policy, with JUST MERCY becoming the first film made under the new policy. The film premiered at the 2019 Toronto International Film Festival and released wide on January 10, 2020.
In 2019, Jordan was awarded the NAACP Image Award for 'Best Supporting Actor' and a 2019 SAG Award as part of BLACK PANTHER's 'Best Ensemble', following critical acclaim for his multi-dimensional portrayal of the tormented Erik Killmonger. The Disney/Marvel juggernaut directed by Ryan Coogler grossed over $1.3B at the global box office and was nominated for a 2019 Academy Award for 'Best Picture'. In late 2018, he starred in and produced CREED II, returning to the role of Adonis Creed. CREED II broke box office records as the highest-grossing live-action film to ever open on Thanksgiving Weekend.
In 2016, Jordan launched Outlier Society, a cutting-edge production company focused on bringing an eclectic and inclusive lineup of diverse stories and voices to market. In 2018 the company co-produced the Emmy-nominated HBO Films' adaptation of FAHRENHEIT 451, which netted Jordan a Producers Guild Award. Also under Outlier Society's domain is the OWN drama series DAVID MAKES MAN from Oscar-winning MOONLIGHT co-writer Tarell Alvin McCraney. The first season was nominated as "Best Drama Series" for a Critics' Choice Award and a Broadcast Film Critics Association Award, as well as for a Peabody Award and a Gotham Award in the "Breakthrough Series - Longform" category. They also produced the second season. This past year, the company saw the premiere of AMC'c 61st Street, a legal drama series starring Courtney B. Vance, and the second season of RAISING DION which was one of Netflix's most-streamed shows of 2019.
Outlier Society is producing two upcoming projects with Amazon Studios including THE GREATEST, a Muhammad Ali series, and VICTORIES GREATER THAN DEATH, based off Charlie Jane Anders's novel of the same name, which is currently nominated for the Andrew Norton Nebula Award for Middle Grade and Young Adult Fiction, the Hugo Award for Best Young Adult Book, and is a Finalist for the 2022 Locus Award for Best Young Adult Novel. Outlier Society's impressive upcoming slate includes include Amazon Studios' adaptation of the highly-anticipated novel YOU MADE A FOOL OF DEATH WITH YOUR BEAUTY by Akwaeke Emezi, STATIC SHOCK, a live action adaptation of DC Comics' ground-breaking series, being penned by Randy McKinnon and with Reginald Hudlin also producing alongside Outlier; THOMAS CROWN AFFAIR being written by Wes Tooke, an adaption of BLACK LEOPARD, RED WOLF by acclaimed author Marlon James, being adapted by Academy Award-winning writer Tarell McCraney and the Danny Boyle-directed action/thriller METHUSELAH. In the TV space, Outlier's upcoming projects include the second season of RAISING DION, one of Netflix's most streamed shows of 2019, 61st STREET for AMC, and the recently aired second season of DAVID MAKES MAN for OWN.
Jordan continues to be an architect for change in the community and in 2019, with the support of the Obama Foundation and My Brother's Keeper, launched the Outlier Society Fellowship. Born out of the desire to create more opportunities for underrepresented backgrounds or communities, the core curriculum focuses on developing the next generation of media, arts and entertainment industry leaders. In response to the social justice movement that has swept the country, Jordan and Color of Change launched the #ChangeHollywood initiative in July 2020, which begins with a roadmap for change that lays out tangible ways to invest in anti-racist content and authentic Black stories, invest in Black talent and reinvest police funds to support Black communities. In support of his hometown of Newark's community, Jordan most recently announced the Invesco QQQ Legacy Classic, an inaugural historically-black-colleges-and-universities (HBCU) basketball showcase in partnership with Turner Sports, Invesco QQQ, WME Sports, Harris Blitzer Sports & Entertainment (HBSE), and Scout/Horizon Media. The one-day, doubleheader basketball showcase will feature an immersive cultural experience highlighting elements of HBCU life and culture including Battle of the Bands, culinary events, live musical performances, film festivals, college and career opportunities and more. The event will be held on December 18, 2021 at the Prudential Center in Newark, N.J., and will feature four of the top Division I HBCU Men's basketball programs.
Jordan first garnered industry-wide attention for his breakout role in FRUITVALE STATION, which won the Grand Jury Prize and Audience Award at Sundance Film Festival in 2013 among other accolades that year.