Michael Strahan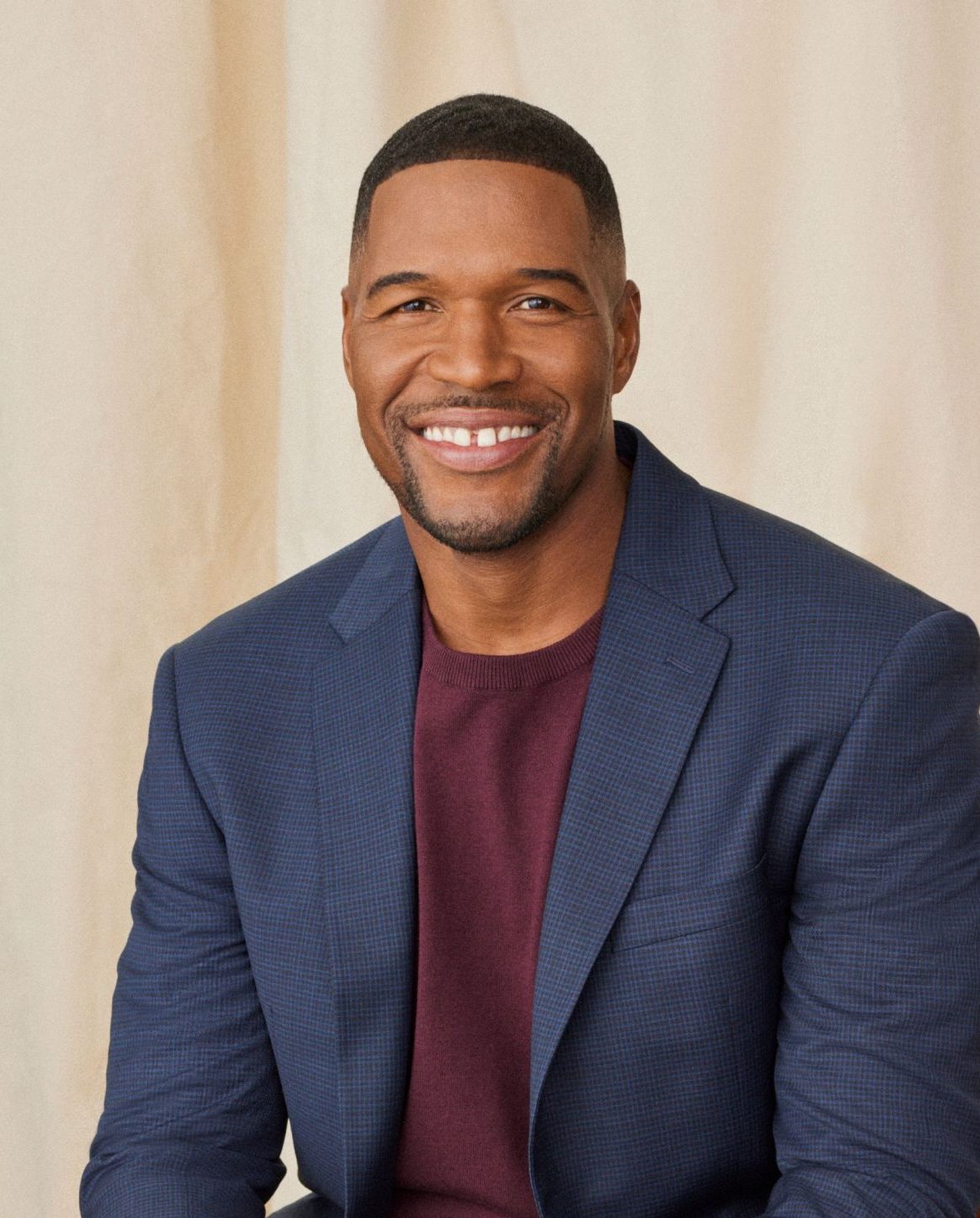 WHO | HONOREE Michael Strahan
EMCEE Lupita Sanchez Cornejo, Chair of the Hollywood Chamber of Commerce
GUEST SPEAKERS Terry Crews and Constance Schwartz-Morini
WHAT Dedication of the 2,744th star on the Hollywood Walk of Fame
WHEN Monday, January 23, 2023, at 11:30 AM PT
WHERE 6918 Hollywood Boulevard in front of Line Friends Hollywood Store
WATCH LIVE The event will be streamed live exclusively at walkoffame.com
Two-time Emmy-winner, NFL Hall of Famer, Super Bowl Champion, and Peabody Award-winning journalist, Michael Strahan will be honored with the 2,744th on the Hollywood Walk of Fame. The star is the first to be dedicated in the Sports Entertainment category at 6918 Hollywood Boulevard in front of the Line Friends Hollywood Store.
The Hollywood Chamber of Commerce has proudly hosted the globally iconic Hollywood Walk of Fame since 1960. The Chamber exists to transform business and improve lives. Through the Walk of Fame, the Chamber celebrates the business that transforms us all – the business of entertainment. Entertainment is a unique blend of art and enterprise: elevating and inspiring us all.
ABOUT OUR HONOREE
"We are very excited to inaugurate the first Sports Entertainment star for Michael Strahan," stated Ana Martinez, Producer of the Hollywood Walk of Fame. "Sports fans will be thrilled to be able to see their favorite sports figures who are involved in the entertainment business receive their stars. Michael's extensive background in sports and sportscasting makes him the perfect choice to add to the famed sidewalk," added Martinez.
Joining emcee Lupita Sanchez Cornejo for the star unveiling will be Terry Crews and Constance Schwartz-Morini, co-founder and CEO of SMAC Entertainment.
Michael Strahan currently co-anchors ABC's "Good Morning America" and hosts the top-rated primetime game show favorite "$100,000 Pyramid" on ABC, produced by SMAC Entertainment in association with Sony Pictures Television. In 2022, he was honored by the New York State Broadcasters Association as its Broadcaster of the Year. Strahan is the producer and presenter of the American Football podcast from A+E Networks, SMAC Entertainment and Misher Films, available for streaming on Audible. During the NFL football season, he serves as an analyst for "Fox NFL Sunday." Strahan has made memorable cameo appearances in the hit films Magic Mike XXL and Charlie's Angels. He has also lent his voice to the animated film Ice Age: Collision Course.
He is a partner with SMAC Entertainment, in which he brings his skills, determination, leadership, experience and humor to the multi-dimensional talent management, music, branding, and production company. In addition to representing dynamic and globally recognized talent, SMAC has an exciting slate of network, cable, and streaming projects sold and in various stages of development with ABC, HBO, Charter/Spectrum, and CBS, to name a few.
In less than 7 years and under one umbrella, Michael Strahan™ the Michael Strahan lifestyle brand continues to evolve and reach new audiences. The top selling brand has added 50+ categories in men, boys, skincare, and more, and includes everything from tailored, sportswear, denim, accessories, and underwear. In September 2022, the brand expanded into personal care with Michael Strahan™ daily skin defense.
From 2012-2016, Strahan co-hosted the top-rated, nationally syndicated entertainment talk show "LIVE with Kelly and Michael." Strahan and co-host Kelly Ripa were the co-winners of the 2015 and 2016 Daytime Emmy for "Outstanding Entertainment Talk Show Host."  In addition, Strahan was nominated for a 2014 Sports Emmy Award in the category of "Outstanding Sports Personality – Studio Analyst." Since joining "Good Morning America," the morning show won the Daytime Emmy Award for "Outstanding Morning Program" in 2017 and 2018. In 2021, Strahan received the prestigious Peabody Award.
Prior to joining the ranks of the top sports broadcasters in the country, Strahan's entire 15-year football career was typified by the charisma and sportsmanship that made him a seven-time Pro-Bowler and one of only four players ever to lead the NFL in sacks for two seasons. His spectacular NFL career resulted in Strahan being named to the 2014 Pro Football Hall of Fame class, the sport's highest honor.
Strahan led the New York Giants to a dramatic Super Bowl victory over the previously undefeated New England Patriots in 2007. In 2001, he completed what is widely considered to be one of the greatest seasons ever for a defensive player, breaking the 18-year-old NFL single-season sack record with 22.5 sacks, and his record still stands today. The charismatic leader of the New York Giants was named the NFL's 2001 Player of the Year by Sports Illustrated and the 2001 Defensive Player of the Year by the Associated Press, making him the first New York Giant to win the award since Lawrence Taylor.
In 2015, Strahan released his best-selling book, "Wake Up Happy: The Dream Big, Win Big Guide to Transforming Your Life," which includes personal stories and motivational advice to inspire readers to turn up the heat and go from good to great in pursuit of their personal ambitions.
His partnership with #SeeHer is the latest effort by Strahan to give back to the community, a commitment he has demonstrated while a football player and now as a TV star. Dedicated to many charitable works, Strahan donates his hands and heart to numerous charities. Since 2010, he has been a passionate supporter of St. Jude Children's Research Hospital, filming holiday promotions as well as donating his time and celebrity to fundraising.