Jonas Brothers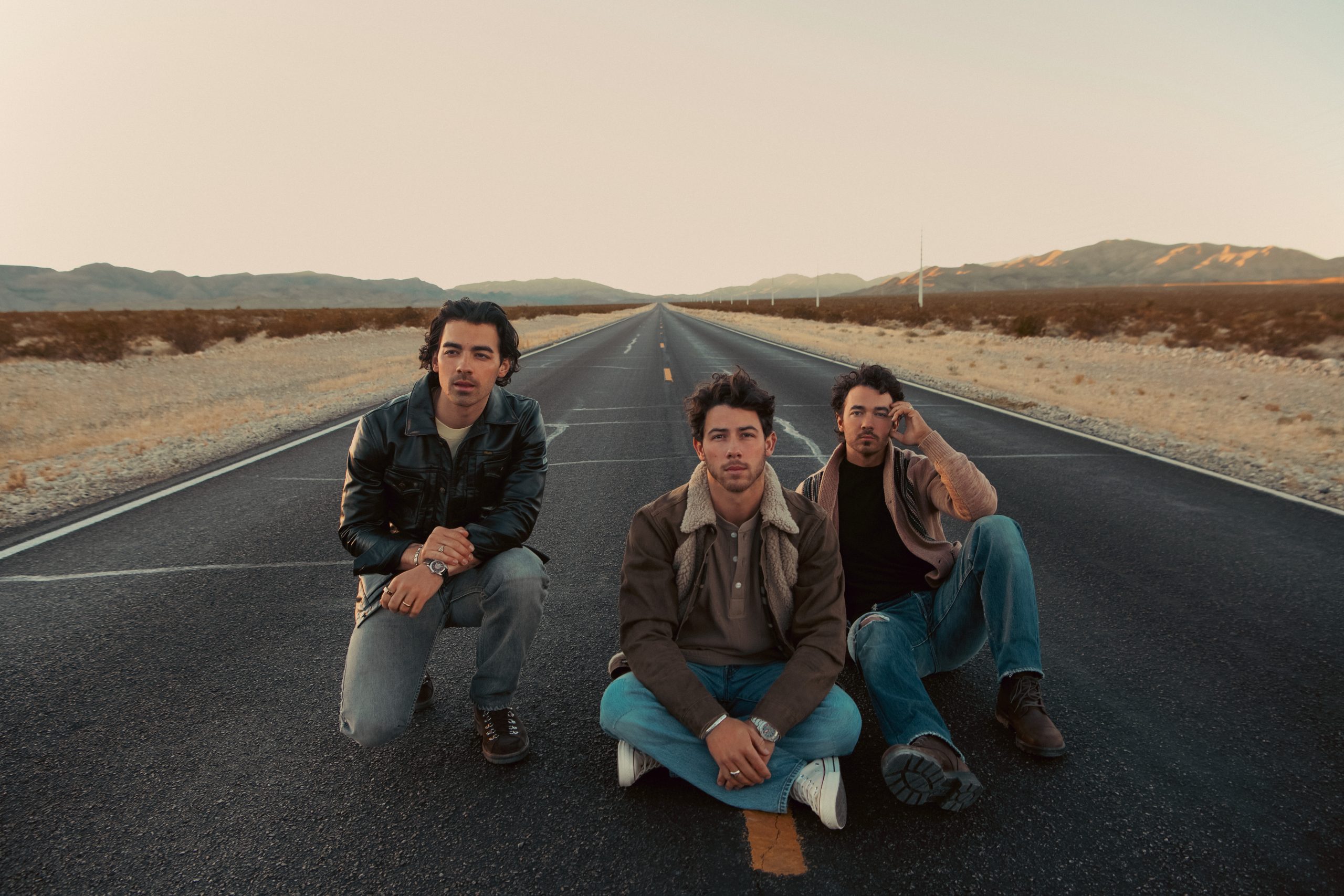 WHO | HONOREE Jonas Brothers
EMCEE Lupita Sanchez Cornejo, Chair of the Hollywood Chamber of Commerce
GUEST SPEAKERS Monte and Avery Lippman, Jon Bellion and Ryan Tedder
WHAT Dedication of the 2,745th star on the Hollywood Walk of Fame
WHEN Monday, January 30, 2023, at 11:30 AM PT
WHERE 7060 Hollywood Boulevard, Hollywood, CA 90028
WATCH LIVE The event will be streamed live exclusively at walkoffame.com
The Jonas Brothers were honored today with the 2,745th on the Hollywood Walk of Fame. The star was dedicated at 7060 Hollywood Boulevard. The group was awarded a star in the category of Recording.
The Hollywood Chamber of Commerce has proudly hosted the globally iconic Hollywood Walk of Fame since 1960. The Chamber exists to transform business and improve lives. Through the Walk of Fame, the Chamber celebrates the business that transforms us all – the business of entertainment. Entertainment is a unique blend of art and enterprise: elevating and inspiring us all.
ABOUT OUR HONOREE
"We're so honored to be able to welcome the Jonas Brothers to the Hollywood Walk of Fame" stated Ana Martinez, Producer of the Hollywood Walk of Fame. "The fans will be thrilled when they find out that their favorite group will be having their star placed on the Walk of Fame where they can actually touch the star and pose with it. The group has been gracing us with music for more than fifteen years, and have made waves as musicians, actors and overall entertainers." added Martinez.
Joining emcee Lupita Sanchez Cornejo were Monte and Avery Lippman, Jon Bellion and Ryan Tedder.
Nick, Joe and Kevin Jonas first rose to prominence in the early aughts as the Jonas Brothers and have gone on to be globally recognized as multi-platinum pop stars as both a unit and as individuals. Formed in 2005, the band of brothers soundtracked the mid-late 2000s and became celebrated household names with albums It's About Time (2006), Jonas Brothers (2007), A Little Bit Longer (2008) and Lines, Vines and Trying Times (2009). Denizens of the stage at an early age, the New Jersey natives experienced an explosive rise to fame in their formative years as some of Disney Channel's most prominent stars – with lead roles appearing in "Camp Rock" (2007), "Camp Rock 2" (2010) and their own series "Jonas" (2009).
While the brothers continued on to experience meteoric success as a group, their forays into individual music projects gained them further critical acclaim. Nick Jonas's 2014's self-titled album Nick Jonas yielded the triple-platinum "Jealous," double-platinum "Chains," and gold-certified "Levels." Its 2016 follow-up, Last Year Was Complicated, spawned the anthem "Close (feat. Tove Lo)" and propelled his streams into the billions. Joe Jonas continues to front the multi-platinum group DNCE, who debuted with smash hit "Cake By the Ocean" in 2016.
As a group, the Jonas Brothers took the world by storm in 2019 with the surprise release of their critically acclaimed and widely successful single "Sucker" following a six-year hiatus. The triple-platinum single debuted at #1 on Billboard's Hot 100, becoming the first #1 for the band and the first #1 debut from a group this century. The band went on to release Chasing Happiness, an Amazon Original film documenting the brothers' rise and return to music, before going on to deliver their third #1 album with the arrival of their platinum-selling Happiness Begins (Republic Records). The trio continued to soar with their sold-out Happiness Begins Tour, selling over 1.2 million tickets.
In the wake of Happiness Begins, the band garnered a bevy of awards, including three trophies in the categories of "Top Duo/Group," "Top Radio Songs Artist," and "Top Radio Song" for "Sucker" at the 2020 Billboard Music Awards, a 2019 MTV VMA for "Best Pop Video," "Best Duo/Group" at the 2020 iHeart Music Awards, and two Teen Choice Awards, including the prestigious "Decade Award." They also picked up American Music Awards nominations, a coveted Grammy nomination and more.
Jonas Brothers only accelerated this momentum in 2021. They teamed up with Marshmello for "Leave Before You Love Me," claiming a Top 10 spot at Top 40 radio for six weeks and tallying millions of streams and views. On its heels, they presented "Remember This" in partnership with NBCUniversal for the Tokyo Olympics. The song notably paved the way for the 44-date REMEMBER THIS Tour with support from Kelsea Ballerini. In between sold-out shows, they released their new single, "Who's In Your Head" which skyrocketed up radio charts and further amplified excitement for more new music to come.
Over the years, the Jonas Brothers have dedicated themselves to numerous philanthropic projects/efforts/ventures. Most recently, the group headlined this summer's Global Citizen festival, an annual music event supporting efforts to end extreme poverty. Earlier on in their career as a band, the Jonas Brothers established the Change for Children foundation to support programs that motivate and inspire children to face adversity with confidence, determination and a will to succeed. To date, they have donated over $1 million dollars to the organization. Additionally, Nick, a longtime advocate for Diabetes and a Type 1 diabetic himself, launched Beyond Type 1, a non-profit organization focused on raising awareness, advocacy, education and the pathway to cures for Type 1 Diabetes.
Each of the brothers continue to blaze a trail of success with a myriad of individual projects – while still forging ahead together as the Jonas Brothers. Most recently, Joe Jonas celebrated his first major role on the silver screen with the release of Sony's major motion picture "Devotion," as well as penned the original track "Not Alone," for the film's soundtrack. Kevin Jonas expanded his influence as both a host and author, becoming the face (alongside sibling Frankie Jonas) of ABC's his series "Claim to Fame," which is returning for a second season, as well as releasing his first children's book with his wife Danielle. Nick Jonas is continuing to exercise his skills as an actor and is set to produce and star in Amazon Studios' upcoming film "Foreign Relations" opposite Glen Powell.
The Jonas Brothers look forward to releasing new music in 2023, as well as taking their yet-to-be announced new album on the road.
Photo Credit:
Daniel Prakopcyk
[email protected]
IG: @daniel
www.prakopcyk.com