Harry Friedman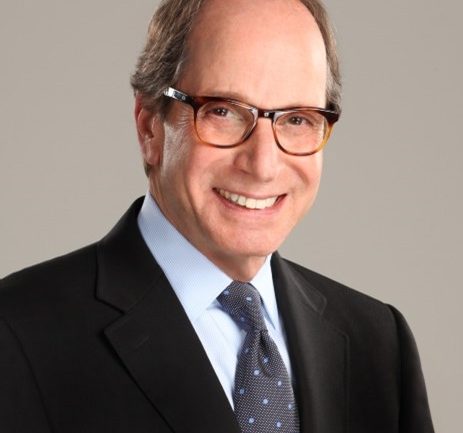 The Hollywood Chamber of Commerce proudly honored prolific game show producer Harry Friedman with the 2,680th star on the Hollywood Walk of Fame on Friday, November 1, 2019.
"Harry Friedman's work on game shows has entertained millions of people here and around the world," said Ana Martinez, Producer of the Hollywood Walk of Fame. We are excited that Harry chose this date to celebrate his amazing television career and happily have placed his star next to the Walk of Fame star of his friend and colleague, game show host, Pat Sajak!" added Martinez.
Helping Emcee Rana Ghadban, President & CEO of the Hollywood Chamber of Commerce, to unveil the star Walk of Famers were Alex Trebek, Pat Sajak and Vanna White.
Long before student internships, Omaha native Harry Friedman began hanging around the city's television stations, learning by watching and doing whatever management permitted.
In 1971, he arrived in Los Angeles and, without contacts, gave himself six months to find a job. With less than 24 hours remaining on his self-imposed deadline, he landed a part-time question-writer spot on "The Hollywood Squares," marking the beginning of his long, valued relationship with Heatter-Quigley Productions. Over the following 11 years, Friedman wrote and produced thousands of episodes of the popular series and was also actively involved in the development of several other game shows. He first joined "Wheel of Fortune" as a producer in 1995, before adding producer duties for "JEOPARDY!" in 1997. In 1999, he was elevated to executive producer for both series, which are produced by Sony Pictures Television.
Harry has become the most decorated producer of game shows in history, having produced more than 6,270 hours of game shows for American television audiences. The majority of that tally comes from producing more than 9,500 episodes of the two most lasting and successful syndicated programs of all time: "Wheel of Fortune" and "JEOPARDY!". Under his stewardship, the two programs have transcended the game show category and are among the most buzzworthy programs on television today.
Friedman is a multiple Emmy® Award winner who is the only producer to ever have won two Emmys in the same category in a tie with himself, a Peabody Award winner, and an inductee into the Broadcasting & Cable Hall of Fame. He also has received the Lifetime Achievement Award from the National Academy of Television Arts and Sciences and has been inducted into the NAB Broadcasting Hall of Fame.
Leading Wheel of Fortune and JEOPARDY! to win the industry's highest honors has earned Friedman three Guinness World Records® titles: he holds the record titles for most Emmy® Award nominations for a game show producer with 48 and most Emmy® Award wins by a game show producer with 14. He was also recognized by Guinness World Records® for having produced more game show episodes than any other individual: 12,540 episodes and counting.
Friedman's success is marked by his unique ability to maintain the tradition of the two long-running shows, while tweaking each just enough to keep them current and on the cutting edge. In September 2006, both shows made television history when they became the first syndicated programs to broadcast in High Definition. Friedman has also championed the development of Wheel of Fortune and JEOPARDY! extensions for mobile devices, along with versions for Amazon Echo, Facebook, as well as Nintendo and Sony PlayStation consoles.
A member of the Writers Guild of America-West and the Academy of Television Arts and Sciences, Friedman lives in Los Angeles with his wife, Judy. Together, they are champions of philanthropy. The pair supports the Fond du Lac Area Foundation, Harry & Judy Friedman Family Foundation, Mark Corwin Memorial Film & Television Scholarship Fund, Marlene F. Landy Cancer Foundation, National Search Dog Foundation, and Omaha Children's Hospital.