RAY LIOTTA TO BE HONORED POSTHUMOUSLY WITH A STAR ON THE HOLLYWOOD WALK OF FAME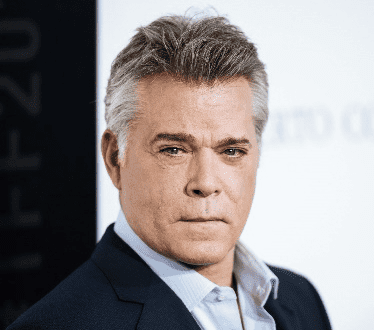 WHO | HONOREE
Ray Liotta
EMCEE
Lupita Sanchez Cornejo, Chair of the Hollywood Chamber of Commerce
GUEST SPEAKERS
Elizabeth Banks and Taron Egerton.
Accepting the star on behalf of her father will be Karsen Liotta
WHAT
Dedication of the 2,749th star on the Hollywood Walk of Fame
WHEN
Friday, February 24, at 12:30 PM PT – NOTE SPECIAL TIME
WHERE
6201 Hollywood Blvd in front of Eastown
WATCH LIVE
The event will be streamed live exclusively at
walkoffame.com 
Award-winning actor Ray Liotta will be honored posthumously by the Hollywood Chamber of Commerce on February 24, at 12:30 PM with the 2,749th star on the Hollywood Walk of Fame in the category of Motion Pictures.
The Hollywood Chamber of Commerce has proudly hosted the globally iconic Hollywood Walk of Fame since 1960. The Chamber exists to transform business and improve lives. Through the Walk of Fame, the Chamber celebrates the business that transforms us all – the business of entertainment.  Entertainment is a unique blend of art and enterprise: elevating and inspiring us all.
ABOUT OUR HONOREE
"Ray Liotta's all-around career made him a triple threat and sadly his passing was devastating to the entertainment world," stated Ana Martinez, Producer of the Hollywood Walk of Fame.  "The characters he portrayed will always be etched in Hollywood's film history," added Martinez.
Joining emcee Lupita Sanchez Cornejo for the star unveiling will be Elizabeth Banks & Taron Egerton and Ray's daughter, Karsen Liotta who will be accepting the star on behalf of her father.
With more than 60 feature films to his credit, Ray Liotta exceled at diverse and challenging roles in both comedy and drama.  Born in Newark, New Jersey, Liotta studied acting at the University of Miami before landing his first role on the soap opera in the role of "nice guy Joey Perrini", Another World. Liotta moved from Miami to Los Angeles with actors Andy Garcia and Stephen Bauer, they shared an apartment together.  Sometime after, Liotta landed the role of "Ray Sinclair" in Jonathan Demme's Something Wild, and with his sizzling performance, earned a Golden Globe Award-nomination for his performance. Liotta followed this by playing the title character of 'Eugene' opposite Tom Hulce in Dominick and Eugene, and then the iconic role of 'Shoeless Joe Jackson' opposite Kevin Costner in Oscar-nominated, Field of Dreams.
The role that brought Liotta his widespread acclaim was his portrayal of real-life mobster 'Henry Hill' in Martin Scorsese's Goodfellas, starring opposite Robert De Niro and Joe Pesci. His performance helped the film earn a Best Picture Academy Award nomination, and solidified Liotta's status with critics and movie-fans alike.
Liotta created notable performances in films like Copland opposite Robert De Niro and Sylvester Stallone for director James Mangold, Hannibal opposite Anthony Hopkins for director Ridley Scott, Heartbreakers with Sigourney Weaver, and Blow opposite Johnny Depp.
He produced and starred in the intense cop drama Narc with director Joe Carnahan. The film received critical acclaim and earned Liotta an Independent Spirit Award nomination for his searing performance as 'Henry Oak'.
Liotta re-teamed with James Mangold in "Identity" starring with John Cusack, he starred opposite Whoopi Goldberg in Corrina, Corrina, he starred opposite Kurt Russell in Unlawful Entry, and starred in Guy Ritchie's Revolver.   He re-teamed with Joe Carnahan on "Smokin' Aces" with Ryan Reynolds.  As well as comedies, such as Wild Hogs opposite John Travolta, Tim Allen, Martin Lawrence, and William H. Macy.
Liotta also starred in projects with such prestigious actors as, The Place Beyond the Pines with Bradley Cooper, The Iceman with Michael Shannon, Killing Them Softly with Brad Pitt, The Bee Movie with Jerry Seinfeld, Date Night and the Muppets Most Wanted opposite Tina Fey, The Son of No One opposite Al Pacino, Youth In Revolt opposite Jean Smart, The Details with Elizabeth Banks and Tobey Maguire, Observe and Report opposite Seth Rogen, Marriage Story opposite Adam Driver, and Hubie Halloween opposite Adam Sandler.
Liotta won an Emmy award for his searing performance in ER, playing an alcoholic ex-con who succumbs to a cirrhosis related illness.  He also starred in HBO's The Rat Pack as the iconic, 'Ol Blue Eyes'…'Frank Sinatra'. This portrayal earned him a Screen Actors Guild Award nomination for Best Actor.
He also received the SAG Award nomination for Best Male Performance in the A&E mini-series Texas Rising starring opposite Jeffrey Dean Morgan, and Bill Paxton.
Liotta starred opposite Jennifer Lopez in the crime drama series Shades of Blue for NBC. Other notable TV appearances include hosting Saturday Night Live, starring in John Wells' series "Smith" for CBS, and appearances in Modern Family, The League, The Simpsons, Young Sheldon, and Unbreakable Kimmy Schmidt.  He starred opposite Mireille Enos in "Hanna" playing the formidable villain of its 3rd and final season for Amazon and, most recently he starred in the Apple TV+ limited series Black Bird alongside Taron Egerton, and Paul Walter Hauser, created by writer and author, Dennis Lehane for which he received a Critics Choice Award nomination.
For his Broadway debut starring opposite Frank Langella in Stephen Belber's Match, Liotta received a Distinguished Performance honor at the 70th Annual Drama League Awards.
Liotta also recently starred in Steven Soderbergh's No Sudden Move for director Stephen Soderbergh, and in the Warner Bros. film, The Many Saints of Newark directed by Alan Taylor, Liotta depicted two characters for which were offered to Liotta to portray, the brutal 'Hollywood Dick Moltisanti', and his incarcerated brother, the chilling 'Salvatore Moltisanti'.  The film was a prequel to the HBO series "The Sopranos" created by David Chase.
His newest film, Cocaine Bear for director Elizabeth Banks and Universal Pictures opens in theaters on February 24, the same day as Liotta's star ceremony.