MING-NA WEN TO BE HONORED WITH A STAR ON THE HOLLYWOOD WALK OF FAME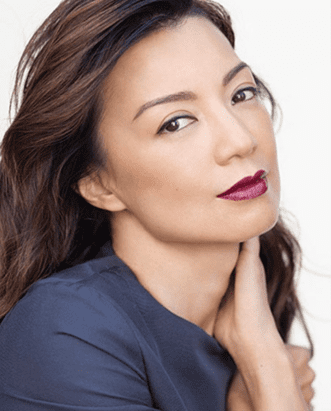 WHO | HONOREE Ming-Na Wen
EMCEE Steve Nissen, President and CEO of the Hollywood Chamber of Commerce
GUEST SPEAKERS The stars of "The Joy Luck Club" Tamlyn Tomita, Lauren Tom and Rosalind Chao
WHAT Dedication of the 2,757thth star on the Hollywood Walk of Fame
WHEN Tuesday, May 30, 2023, at 11:30 AM PT
WHERE 6840 Hollywood Boulevard, Hollywood, CA 90028
WATCH LIVE The event will be streamed live exclusively at walkoffame.com
Actress Ming-Na Wen will be honored with the 2,757th star on the Hollywood Walk of Fame on May 30, 2023, at 11:30 a.m. The star will be located at 6840 Hollywood Boulevard adjacent to the El Capitan Theatre. Wen will be awarded her star in the category of Television.
The Hollywood Chamber of Commerce administers the legendary Hollywood Walk of Fame for the City of Los Angeles and has proudly hosted the globally iconic ceremonies for decades. Millions of people from here and around the world have visited this cultural landmark since 1960.
ABOUT OUR HONOREE
"Ming-Na Wen has had quite an iconic career! As Mulan, she inspired women everywhere to embrace their inner warrior." said Ana Martinez, Producer of the Hollywood Walk of Fame. "She has always been a supporter of and has always believed in lifting female artists especially women of color and we're excited that we're able to recognize her achievements on the Hollywood Walk of Fame."
Joining emcee Steve Nissen for the star unveiling will be the actresses from the film "Joy Luck Club," Tamlyn Tomita, Lauren Tom and Rosalind Chao.
Ming-Na Wen has been an actress for a career that has spanned more than three decades. She spent her early years in Macau and Hong Kong with her mom and older brother. They came to America when she was about six years of age and lived in Queens, New York, where she learned English. Her love of acting took root when she performed in a third-grade play and made the audience laugh.
After graduating with high honors from the prestigious School of Drama at Carnegie Mellon University in 1986, Wen pursued acting in New York City. Years of working with theatre groups like the Manhattan Theatre Club, Playwright's Horizon, and the Ensemble Studio Theatre prepared Wen for the big stage, where she fulfilled her dream to be on Broadway in 1998 with David Henry Hwang's "Golden Child;" which received a Tony nomination and won an Obie for Best Play.
During Wen's years in NYC, she won the part of Lien Hughes on "As the World Turns," becoming the first contract role for an Asian American actor in a daytime drama. She would go on to pave the way for Asian Pacific Islander actors, winning roles that were not originally written for Asians. This included her seven-year run portraying Dr. Jing-Mei "Deb" Chen, working alongside talents like George Clooney and Linda Cardellini, in the Emmy Award-winning NBC series "ER."
In 2019, Wen was named a DISNEY LEGEND, one of the highest honors and awards given by Disney, for giving life to such characters as 'Mulan' in the MULAN franchise, Agent May in "MARVEL'S AGENTS OF SHIELD" and 'June' in the seminal feature THE JOY LUCK CLUB based upon Amy Tan's novel.
Mulan continues to inspire new generations of children and adults with her courage, heroism and integrity. Wen has since reprised her role as Mulan in numerous projects, including "Kingdom Hearts II," "Mulan 2" and "Ralph Breaks the Internet," which grossed over half a billion dollars.
Wen delighted her "Mulan" fans, who cheered when she made a surprise cameo in the 2020 live-action film as the Esteemed Guest.
Wen currently can be seen as Fennec Shand, who first appeared on the hit Disney+ series "The Mandalorian," created by Jon Favreau. As the mercenary assassin Fennec, Wen's character has quickly become a fan-favorite among the "Star Wars" audience. Wen reprises the role and stars opposite Temuera Morrison in their own Disney+ series "The Book of Boba Fett." The two successful series have garnered a combined total of 43 Emmy nominations and 18 Emmy wins.
Up next, Wen is slated to shoot the lead of the film "Peachville" opposite Paul Giamatti and Simon Pegg. She also voices Fong Wing in HBO Max's upcoming "Gremlins: Secrets of Mogwai," which serves as a prequel to the 1984 film "Gremlins."
Wen enjoys volunteering her time and energy for charities and prefers donating anonymously to people in need.