Missy Elliott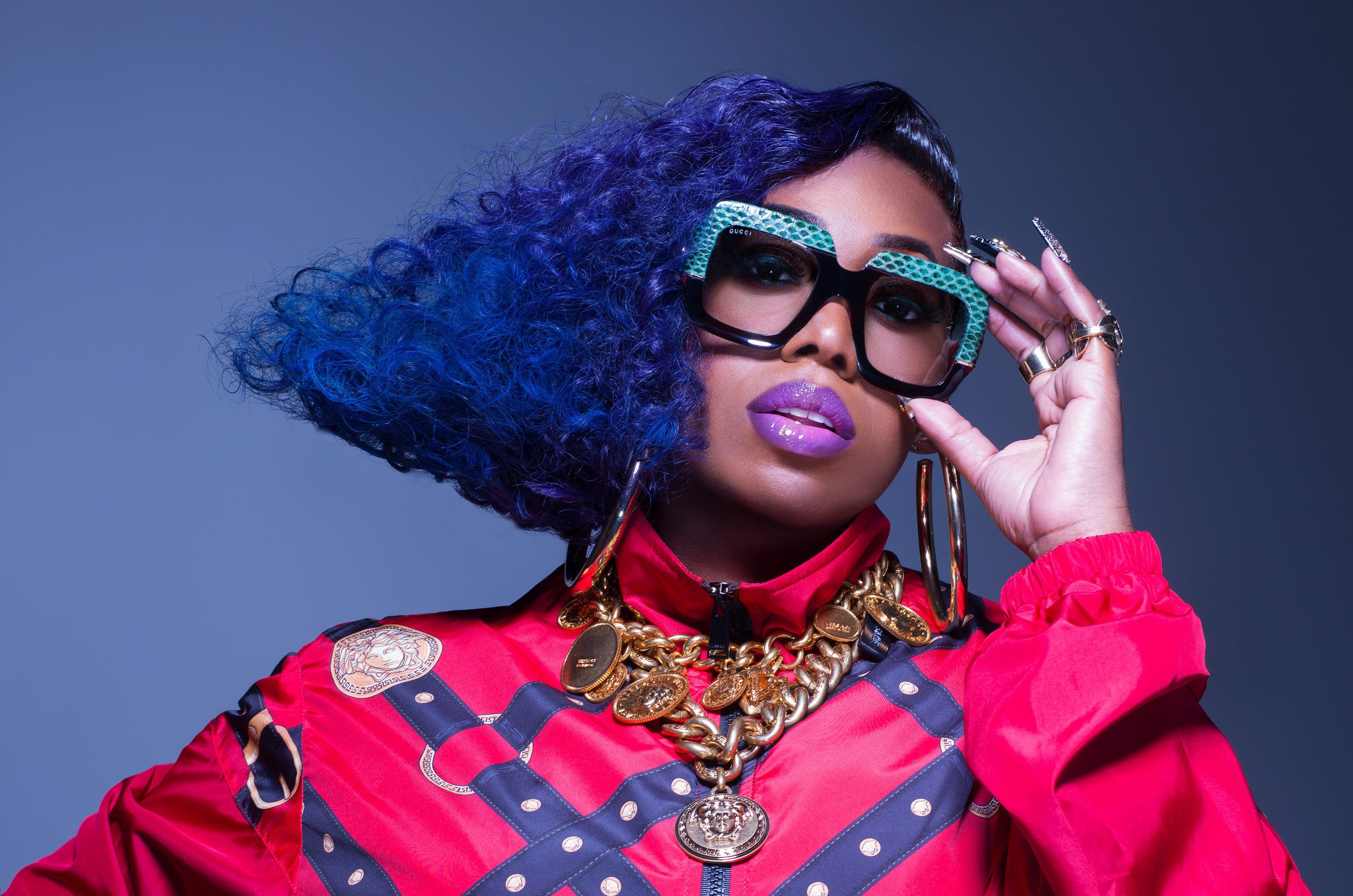 WHO:          Honoree: Missy Elliott
Emcee: Hollywood Chamber of Commerce Chair Nicole Mihalka
WHAT:       Dedication of the 2,708th Star on the Hollywood Walk of Fame in the Category of Recording
WHERE:   6212 Hollywood Boulevard in front of Amoeba Records
WHEN:     Monday, November 8, 2021 at 11:30 A.M. PST  
The Hollywood Chamber of Commerce proudly  honored  iconic Hip Hop artist / singer / songwriter/ producer / dancer Missy Elliott, with the 2,708th star on the Hollywood Walk of Fame today,  November 8, 2021 at 11:30 a.m. PST. The star was dedicated in the category of Recording in front of Amoeba Records at 6212 Hollywood Boulevard.
"Missy Elliott has broken through the barriers of the male-dominated Hip Hop world, and music industry as a whole, as she has led the way for many women who have followed in her footsteps. She continues to break barriers year after year and we're thrilled to be able to honor her on the Walk of Fame," stated Ana Martinez, Hollywood Walk of Fame Producer.
Joining Emcee Nicole Mihalka, Chair of the Board for the Hollywood Chamber of Commerce, to unveil the star were performers Ciara, Lizzo and longtime manager / TV & film producer, Mona Scott-Young. .
The Hollywood Chamber of Commerce, which administers the popular star ceremonies, encourages people who are unable to attend and fans around the world to watch the event exclusively on www.walkoffame.com.
One of the most significant female artists in music history, Missy Elliott is a pioneer of female Hip-Hop and R&B, groundbreaking songwriter-producer, and across-the-board cultural icon. The five-time GRAMMY® Award winner – with nominations spanning three decades – has attained unprecedented success. Missy's six studio albums have each been RIAA platinum-certified or better, marking her as the only female rapper to achieve that remarkable accomplishment.
Elliott made history as the first female Hip Hop artist ever to receive the MTV Video Music Awards' prestigious Michael Jackson Video Vanguard Award in 2019. That same year saw Elliott break new ground as the first female Hip-Hop artist and third-ever rapper to be inducted into the Songwriters Hall of Fame. Furthermore, Elliott became the first female Hip Hop artist to receive an honorary Doctor of Music degree from Berklee College of Music, celebrating her lasting contributions to music and popular culture. And as if all that weren't enough, Missy kickstarted 2020 by making history yet again, this time co-producing the Lifetime original movie The Clark Sisters: First Ladies of Gospel alongside Queen Latifa and Mary J. Blige. The Lifetime biopic   pulled in 2.7 million viewers on its debut night.
Born in Portsmouth, Virginia, Elliott first made waves for her inventive songwriting and production work alongside her childhood friend, Timothy Mosely a.k.a Timbaland. Together they created an innovative, idiosyncratic sound all their own, heard on a score of hits for the late Aaliyah – including "One In A Million," "If Only Your Girl Knew" and "Hot Like Fire" – as well as such chart-topping favorites as SWV's "Can We," 702's "Where My Girls At?," Destiny's Child's "Confessions" and Whitney Houston's "In My Business."
Elliott's milestone solo debut, 1997's RIAA platinum certified "SUPA DUPA FLY," proved a landmark, debuting at #3 on the Billboard 200 – the highest charting debut for a female rapper at that date. Immediately acclaimed upon release as a boundary-shattering masterpiece, "SUPA DUPA FLY" spawned a string of blockbuster hit singles, including "Sock It 2 Me," "Hit Em Wit Da Hee," "Beep Me 911" and, of course, "The Rain (Supa Dupa Fly)." "DA REAL WORLD" followed in 1999, showcasing the record-breaking #1 hit, "Hot Boyz (Remix) (Feat, Lil' Mo, Nas, Eve & Q-Tip)."
2001's "MISS E… SO ADDICTIVE" was yet another platinum-certified milestone, a worldwide sensation that established Elliott as hip-hop's preeminent female artist. The album's "Get Ur Freak On" redefined contemporary pop and hip hop, earning Missy her first-ever GRAMMY® Award (for "Best Rap Performance")."  
Elliott's massive mainstream accomplishments have extended far beyond her own solo works, including innumerable guest appearances on singles and remixes by a truly diverse span of musical artists. As one of modern pop's definitive songwriters and producers, Elliott's star-studded list of songwriting credits continues to grow, including collaborations with Beyoncé, Janet Jackson, Katy Perry, Ciara, Monica, Toni Braxton, Faith Evans, Ginuwine, Fantasia, Jazmine Sullivan, and Justin Timberlake, among others.
Recent years have seen a series of surprise event appearances like her unforgettable performance at 2015's Super Bowl XLIX alongside Katy Perry. In 2016, Elliott united with former First Lady Michelle Obama for "This Is For My Girls," an all-star anthem to female empowerment performed by Kelly Clarkson, Chloe x Halle, Jadagrace, Lea Michele, Janelle Monáe, Kelly Rowland, & Zendaya.
This year, Elliott directed the City Girls "Twerkulator" video for which she won BET's 2021 Director of the Year Award.
As part of her ongoing passion for helping disadvantaged youngsters, Elliott is involved in the following charities:  King Daughters Children's Hospital, Minor High School Gift and The Cool Girls Charity and Girls Make Beats.