John Waters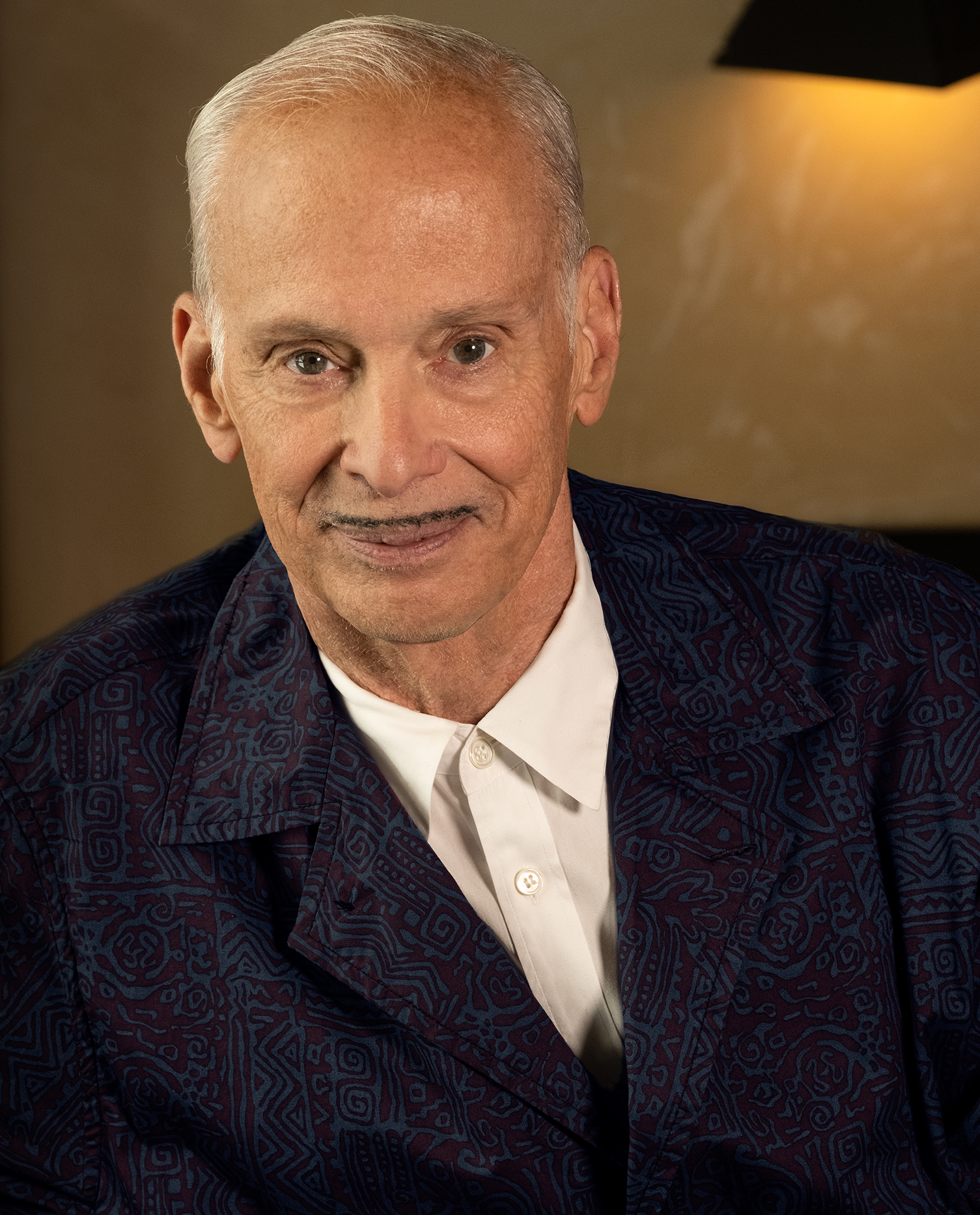 WHO | HONOREE John Waters                       
EMCEE Hollywood Chamber of Commerce President and CEO Steve Nissen
GUEST SPEAKERS Ricki Lake, Mink Stole, and Greg Gorman
WHAT Dedication of the 2,763rd star on the Hollywood Walk of Fame
WHEN Monday, September 18, 2023, at 11:30 AM PT
WHERE 6644 Hollywood Boulevard in front of Larry Edmunds Shop
WATCH LIVE The event was streamed live exclusively at walkoffame.com 
Director John Waters was honored today with the 2,763rd star on the Hollywood Walk of Fame on at 6644 Hollywood Boulevard, in front of his favorite store, Larry Edmunds Bookshop. Waters received his star in the category of Motion Pictures.
The Hollywood Chamber of Commerce administers the legendary Hollywood Walk of Fame for the City of Los Angeles and has proudly hosted the globally iconic star ceremonies for decades. Millions of people from here and around the world have visited this cultural landmark since 1960.
ABOUT OUR HONOREE
"John Waters has been a huge part of pop culture for many years," stated Ana Martinez, Producer of the Hollywood Walk of Fame. "He has created and directed some of our historic and favorite film moments and the Hollywood Chamber of Commerce is thrilled to welcome him to our landmark location for this well-deserved and permanent tribute," added Martinez.
Joining emcee Steve Nissen for the star unveiling as guest speakers were Ricki Lake, Mink Stole and Greg Gorman.
Born in Baltimore, Maryland, John Waters was drawn to movies at an early age.  He subscribed to Variety at the age of twelve, absorbing the magazine's factual information and its lexicon of insider lingo.  This early education would prove useful as the future director began his career giving puppet shows for children's birthday parties.  As a teenager, Waters began making 8-mm underground movies influenced by the likes of Jean-Luc Godard, Walt Disney, Andy Warhol, Russ Meyer, Ingmar Bergman, and Herschell Gordon Lewis.
Using Baltimore, which he fondly dubbed the "Hairdo Capitol of the World," as the setting for all his films, Waters assembled a cast of ensemble players, mostly native Baltimoreans, and friends of long standing:  Divine, David Lochary, Mary Vivian Pearce, Mink Stole and Edith Massey.  And the rest is history!
John Waters has directed sixteen movies including Pink Flamingos, Female Trouble, Polyester, Hairspray, Cry Baby, Serial Mom and A Dirty Shame. Both Pink Flamingos and Hairspray have been added to the U.S. Library of Congress' National Film Registry.
He is the author of ten books: Shock Value, Crackpot, Pink Flamingos and Other Trash, Hairspray, Female Trouble and Multiple Maniacs, Art: A Sex Book (co-written with Bruce Hainley), Role Models, Carsick, Make Trouble, Mr. Know-It-All, and in May, 2022 his first novel, Liarmouth: A Feel Bad Romance. In 2022 Liarmouth was optioned by Village Roadshow Pictures for John to possibly direct the movie version.
Two music compilation CDs have been released by New Line Records, "A John Waters Christmas" (2004) followed up by "A Date with John Waters" (2007). In 2017 Third Man Records released a 7" EP of Waters reading "Make Trouble" and in 2021 Sub Pop Records distributed his "Prayer to Pasolini" as part of its Singles Club. John's audiobooks "Carsick" and "Mr. Know-It-All" were both nominated for Grammy Awards in the Best-Spoken Word Album category. Sub Pop Records released the 7" single, "It's in the Book", in 2022, Waters' cover of a 1952 hit comedy recording by Johnny Standley.
In September 2014 Film Society of Lincoln Center honored John Waters' filmmaking with a 10- day celebration entitled "Fifty Years of John Waters: How Much Can You Take?" featuring a complete retrospective of his work. The next year the British Film Institute also honored John's contribution to cinema with their own program called "The Complete Films of John Waters…Every Goddam One of Them". In 2015, Waters was awarded an Honorary Doctorate of Fine Arts from the Rhode Island School of Design (RISD) and the same by the Maryland Institute College of Arts (MICA) in May 2016, as well as two by School of Visual Arts (SVA), in 2020 and 2022. The French Minister of Culture bestowed the rank of Officer in the Order of Arts and Letters to Mr. Waters in 2015. In February 2017 John Waters was honored with the Writers Guild of America East's Ian McLellan Hunter Award for his body of work as a writer in motion pictures.
Outfest, who is honored to have nominated Waters for his star on the Boulevard, has had a long history with John's creative work.  He was honored in 2012 with the 16th Outfest Achievement Award joining an exclusive group of notable recipients. The award was presented by Ricki Lake at the 30th anniversary opening night of Outfest Los Ángeles in 2012 just before the premiere of Jeffrey Schwartz's, 'Vito'.
The Academy Museum of Motion Pictures presents John Waters: Pope of Trash, the first comprehensive exhibition dedicated to the filmmaker's contributions to cinema, on view September 17, 2023 – August 4, 2024. The exhibition features more than 400 works that journey through Waters's complete filmography, from his do-it-yourself independent beginnings to his rebellious Hollywood productions, including four shorts and twelve feature films. John Waters: Pope of Trash is accompanied by a retrospective film screening series, a fully illustrated catalog co-published by the Academy Museum and DelMonico Books, and is curated by Exhibitions Curator Jenny He and Associate Curator Dara Jaffe.
Waters was one of the faces of a Nike campaign in 2019 and the Saint Laurent fall/winter 2020 menswear campaign in 2020, and was featured with Mink Stole in the 2022 Calvin Klein Pride campaign.    
PHOTO CREDIT: GREG GORMAN